There's been such a sudden avalanche of good new music in the past few months, it calls for a special edition round-up of the must hear releases. Get into our list of albums that need to be part of your weekend (and then daily) listening below.
Daniel Caesar – 'Freudian'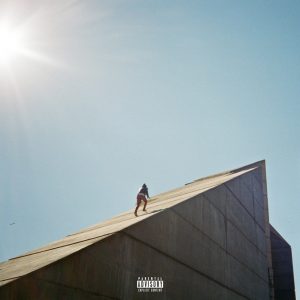 We just HAD to start with this album. Daniel Caesar's career has been on an upward trajectory, for a while now. The singer has caught attention in high musical places from very early on for his church-inspired bare Soul sound – a marked differentiator on the Toronto R&B music scene known for in many ways pioneering the alternative Soul sound. Over a year ago, we even featured him on our playlist of Canadian R&B singers to watch . And he's seen many an extended music magazine feature. All that to say, expectations were high for the release of Caesar's debut album. And the man delivered, putting forward a strong contender for album of the year.
If not the album of the year, Freudian delivers the love-themed album of the year. Freudian chronicles the ups and downs of the relationship between two young lovers with a refreshing bluntness. It steps away from the rose-tainted lens on love but also avoids treating the end of a relationship without nuance. From marvelling at landing a girl out of his league on Get You to cutting her Loose and venting about how he should've "left a long time ago" on Neu Roses (Transgressor's Song). The lyricism on Freudian is notably mature for Caesar's 22 years and is reminiscent in its more bluntly sincere moments of the Frank Ocean school of songwriting, with Caesar not shying away from expletives to bring emotion home.
But Freudian is a standout for its sound. Freudian is upfront about its sonic influences. Stepping far away from the alternative and 'trappy' forms  of R&B Toronto is known for, Daniel Caesar looks to his church roots for inspiration. Freudian is steeped in the rich choir harmonies and organ arrangements of gospel music. On We Fall Down and Hold Me Down, he goes as far as sampling familiar gospel songs from Kirk Franklin and Kyle David Matthews. R&B / Soul music has always owed much of its sound to the church. On Freudian, Caesar makes the interpolations between these genres explicit, using elements typically reserved for the spiritual to enhance the secular. The best illustration of this may be the gospel-infused rendition of '90s boy band favourite harmonising technique, the 'Nayhoo' on Neu Roses.
One of Freudian's other well-employed weapons is its  collaborations. 9 of the 10 tracks have either a named feature (from some of contemporary R&B's most exciting up and comers – Kali Uchis, H.E.R., Syd and fellow Canadian Charlotte Day Wilson) or an unnamed feature from the CaDaRo Tribe choir. The features help achieve the gospel infusion and lend to supremely effective story-telling, complementing Caesar's alto-ranged vocals perfectly.
Altogether, it all makes for a euphoric listening experience. One of those albums you put on and immediately recognise as the stuff good music is made of.
Start With:  We Find Love, Neu Roses (Transgressor's Song), Get You
 Jhene Aiko – 'Trip'
When fans least expected it, Jhene Aiko released her sophomore solo album, Trip, a powerful concept album on the highs and lows of self-medicating pain. The album is part of a larger project Jhene refers to as M.A.P. – a collection of an accompanying movie, album and an as yet unreleased poetry book.
At 22 tracks and 90 minutes long, Trip is a bit of a 'trip' (sorry, just had to) to digest. Apart from the length, the album stays in the low tempo, airy, psychedelic feel Jhene has mastered so well. But it feels like this length and sometimes monotone feel is needed to fully bring home Aiko's concept. Trip starts off with LSD, a track that feels more like an interlude and introduces Jhene's journey with drugs. It progresses into the highs of a drug trip on tracks like OLLA, Newer Balance and When We Love, 'peaking' at hallucinogenic levels on tracks like Overstimulated. The low of the trip then emerges on Bad Trip and Oblivion. 
But while used as the concept mataphor for the album, Trip speaks to far deeper issues than drug use. Grappling with 2012 death of her brother, Miyagi, Jhene dealt with her grief by attempting to self-medicate away her pain. Trip is a very candid exploration of the different ways over the years, Jhene battled her grief – sometimes with drugs, other times with sex, relationships and even isolation. It speaks to the way we can all be prone to addiction in the face of trauma. But it also ends on a message of hope – through tracks like the stunning duet with her daughter, Sing To Me, and the Brandy-assisted Ascension, where we see her find joy in the love of those still here.
Trip may not be the album you love track-for-track, back-to-back. Some reviews have even described it as the perfect background album. But Jhene Aiko has never chased hits, instead using music as an outlet for her emotions and creating beautiful moments in the process. In its moments of brilliance, Trip proves itself one of 2017's best RnB offerings, with several songs fitting in this categorisation of brilliance. Where it drifts away from brilliance, it tells a powerful story, delivered with incredibly vivid, deeply personal song-writing. Listen in a tranquil or reflective moment and fall in love.
Start With: LSD, When We Love, While We're Young, Frequency, Newer Balance