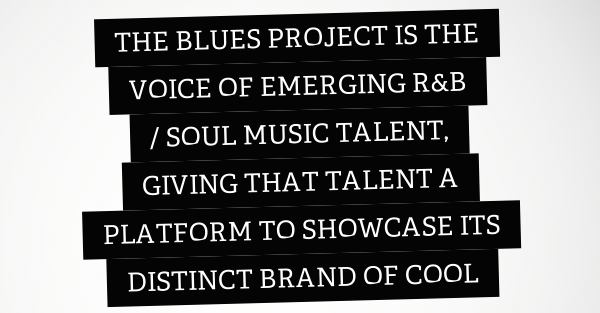 With Soul music more vibrant than ever before, The Blues Project presents the renaissance of R&B / Soul by showcasing the genre's freshest talent. Today, the genre spans wide from traditional Soul music, to contemporary R&B, bass-heavy blues, alternative R&B right through to trap soul. Soul music is expanding to new realms, while paying homage to its traditional sound.
We've selected our 'Freshmen' who represent this colourful spectrum – 8 up-and-coming singers with unique sounds, immense creativity and all-round great artistry. We've given these rising stars dedicated sections on the site and a chance for you to see behind the music and artist in a way never done before.
The Blues Project is the voice of emerging soul talent, giving that talent a platform to showcase its distinct brand of cool. Watch out for the launch of our Blues Freshmen section!
In the meantime, visit our Blues Pulse section for the latest in the world of emerging R&B / Soul talent. You can expect weekly doses of carefully curated content on the best up and coming talent the genre has to offer:
Track of the Week – Every Monday , we deliver the best new release of the prior week from Soul music's finest newcomers
'Mood' – Our carefully-curated playlists for different moods, vibes and moments
Round-up – All-you-need-to-know tid bits on the top R&B/Soul music news stories
Gig News & Highlights – Our monthly round-up of newly announced and upcoming live music shows that are not-to-be-missed. We've also got live concert highlights and footage of the best R&B concerts out
Specials – Feature pieces on trending issues and events, editorial think pieces and musings on music news
The Blues Project has some more exciting projects in the works. So keep watching this space and follow us on Instagram, Facebook and Twitter for the latest updates on emerging R&B / Soul talent.
Enjoy!
The Blues team