Faye Meana's route into music has certainly been an unorthodox one. After getting a MacBook at the age of 13, then releasing music via Soundcloud in 2016, she has definitely gone from strength to strength. We recently chopped it up with her talking about her musical journey and her recently released EP Shades Of A Dreamer.
Two years since the release of her debut EP, Nothing's The Same in 2017, London-raised singer, songwriter and producer Faye Meana is back in a big way with follow up EP, Shades Of A Dreamer. Intentionally a bite-sized package, Faye explained, "In my mind I always knew that I wanted no more than 6 tracks on the project..somewhere between 4-6".
Still the 20-minute long project took some time to be fully right in Faye's eyes. "The project all in all took roughly between a year to 18 months to create". 5 tracks long, it takes listeners on a soulful journey we all wish wouldn't end.
On her inspiration, Faye explains, "As someone that always thinks about a lot, the title of the project Shades Of A Dreamer kinda falls into this, with each track showcasing a different shade of thought that I was feeling at the time. I also wanted the artwork on the project to reflect this. So I added a personal description of what each song meant to me, but I am also very much interested in hearing about the different interpretations listeners get from the tracks".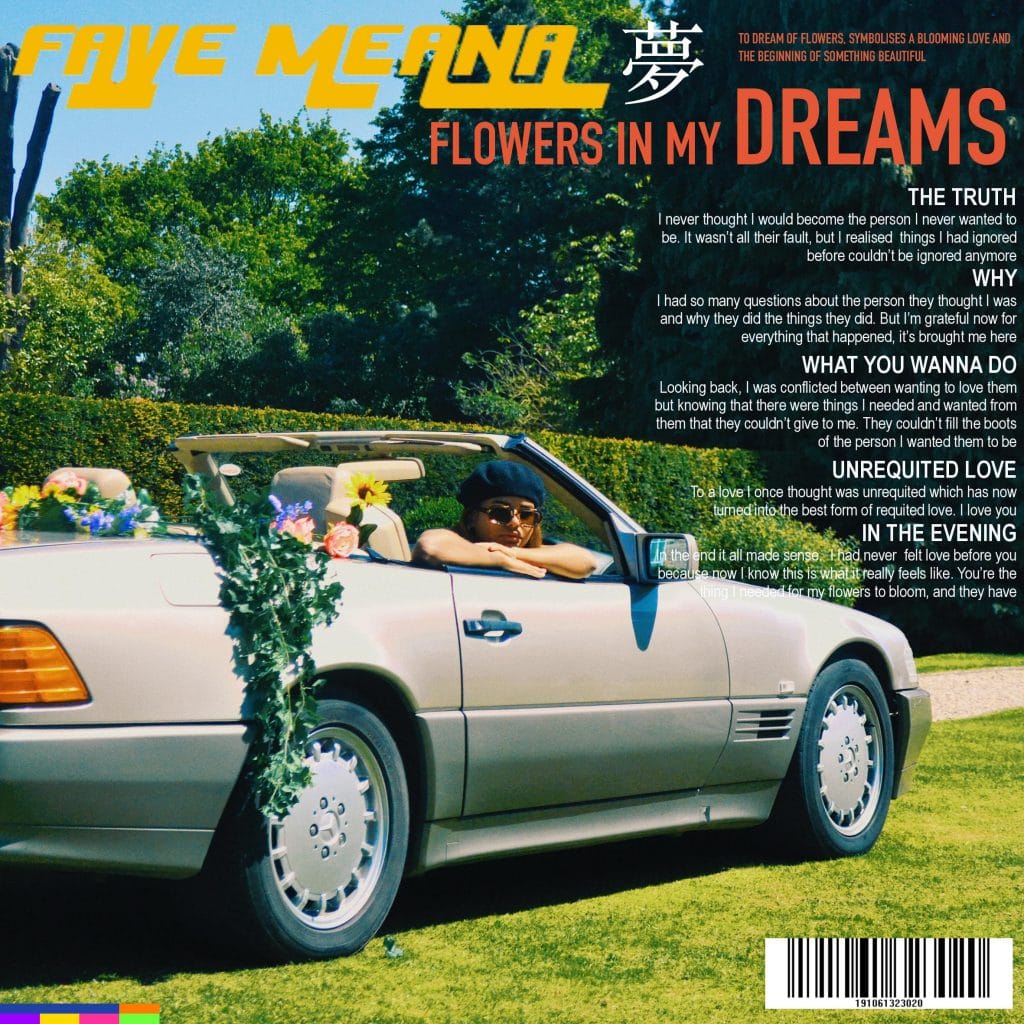 Vocally, Faye Meana oozes soulful calmness which at times feels like she is genuinely having a personal conversation with you. Accompanied by spell-binding soul production, produced solely by Faye herself with many parts of live instrumentation. Production is a side of her skillset that she is keen to be recognised for. She added, "Broadly, I would like to be known as an artist that is recognised for being more than just a singer. I sing, song-write and produce and all elements are important in how I wish to be remembered as an artist".
 "…I sing, song-write and produce and all elements are important in how I wish to be remembered as an artist"
– Faye Meana
The intro track, The Truth tells the tale of a relationship where the truth has been misconstrued alongside the ups and downs that appear off the back of this. From the jump, Faye is vocally impeccable and the laid-back soulful sound just sets the tone for what is to come on the project. Faye explained that this was possibly the most difficult song to create on the EP. "I was going through something at the time and really wanted to explain this in a track. For me, the message lyrically behind the song was more important here, hence why I wanted a real stripped back production." Coventry-based rapper Mugun features on the track with a dope verse to add balance to the track from a male perspective.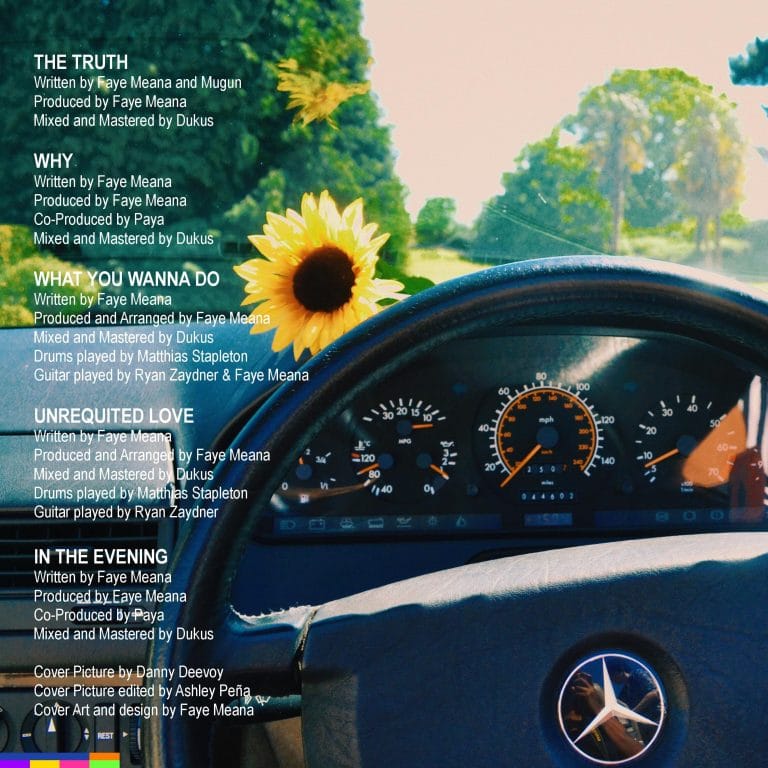 Track 2 is 'Why'. Vintage neo-soul feels ring throughout with Faye Meana again illustrating herself as not only an artist with a brilliant voice but also as an impeccable lyricist. From start to end, this track is flawless in every way. 
'What You Wanna Do' optimizes everything about Faye's sound. Intimate instrumentation which makes you feel like she is performing in front of your very eyes and a melodically enchanting voice that continues to pull you in throughout. Another solid track, which fits perfectly within the theme of the project.
'Unrequited Love' is arguably the highlight of what is an all round tightly knitted project. Faye here touches on the feeling of a one-way love, and the realisation of knowing the one you love will never truly be yours. Yet again, the track pours genuine soul pulling heavy on the heartstrings. The punchy bass line and melodic percussion makes this one an instant head bopper.
The 5th and final track from the delightful project is 'In The Morning'. The lead single taken off the project, is an absolute anthem and was previously featured on Track of the Week. The track sounds even better within the project and is a brilliant way to end the EP.
So there you have it, on the whole this EP is flawless and just reels you in anticipation for what is coming next. Faye Meana is certainly artist you need to be keeping tabs on within the hub of R&B/Soul. In regards to musical influences she explains "I am a big fan of 70s soul/disco as well as neo-soul greats like Erykah Badu. As for recent artists, I love what Snoh Aalegra is doing as well as the likes of Brockhampton and Goldlink".
A prodigious talent, clearly not rushing her artistry but when she does release, it is A1. Going forward, when speaking with Faye, she mentioned "I am working on an EP launch type of show which I want to be intimate and details on this should be announced in the next few weeks. In addition, I'm planning on having a few intimate gigs before the year is out as well as a short mini-project consisting of 2 or 3 tracks" so be sure to keep your eyes peeled for this!
Check out the EP here as well as on all music streaming services.
Socials:
Twitter – @fayemeana 
Instagram – fayemeana