Another year of non-stop poignant musical moments. We've walked through some of the biggest moments over here, but a particular highlight of the year has been the slew of breakout albums from R&B's new school vanguards. From Summer Walker, Ari Lennox, Mahalia to Lucky Daye and Sir, 2019 was seemingly the year of the 'much anticipated debut album'. R&B singers did not disappoint and made their mark.
In the past, this year-end album list has been a list of the year's 'most underrated albums' signifying the fact that R&B tended to be ignored by the mainstream media and as a result, wouldn't see the impact the albums deserved. The tide has, however, turned and that title no longer feels apt. Thanks to music streaming, quite a few of these albums have garnered the attention of millions of fans and the artists have gone on to world tours off the back of them.
But there were some true gem albums you may not have heard shouted about. Cue our curated list of the best 2019 R&B / Soul music albums you shouldn't miss! Perfect holiday season listening down below. So, without further ado, let's get into it…
---
5 – SAULT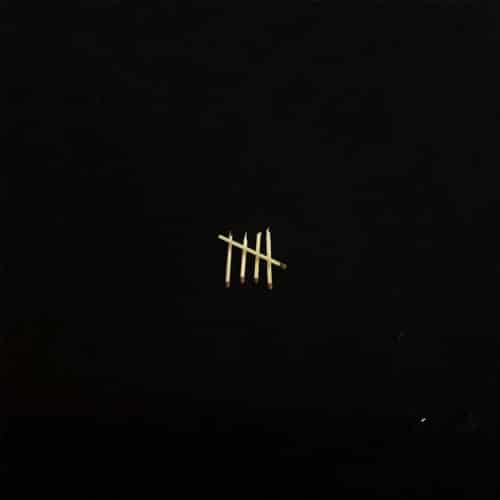 Sault are a new, uber-mysterious group that seemingly came out of nowhere! Their first appearance was 5, their pretty spectacular 14-track debut album. They are signed to Independent label, Forever Living Originals and are, unquestionably, a talent to watch (and maybe even stalk cause we need more of this good stuff).
Sounds like…
An experimental body of work with infusions of Soul, traditional African music, as well as alternative rock components. Clapping cadences, afro-drums and foreign language excerpts are incorporated with infectious melodies and harmonies. Soulful sounds seep through songs like Masterpiece.
Speaks to…
Authentic individuality and the power of unity through love in different forms.
Start with…
Up all night
---
Over It – Summer Walker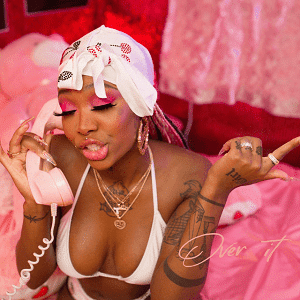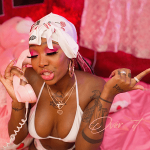 In many ways, 23-year-old Summer defined R&B in 2019. The singer had diverse media coverage in the latter part of this year, ranging from her personal struggles with social anxiety to her hugely successful debut album, Over It, that gave her the biggest opening week of any female R&B singer in the past 10 years. Over It was streamed 154.7 million times that week and landed at # 2 on the Billboard Album Charts.
Sounds like…
Major slow-tempo R&B that serves throwback feels with tracks like Playing Games featuring Bryson Tiller, that samples lyrics from Destiny's child's, Say My Name. Similarly, Come Thru features Usher and his You Make Me Wanna backing track. Still, it's a deeply contemporary album that feels fresh and particularly 2019.
Speaks to…
The journey of romantic relationships and explores the ups and downs of it all.
Start with…
Playing Games
Critics are saying…
Slow and sultry, it shifts from anger to love to frustration in a heartbeat, like she's both the angel and the devil on your shoulder.

Alphonse Pierre @ Pitchfork
Atlanta star Summer Walker subverts the genre with a collection of subdued love songs that continues her winning streak.

Kyann-Sian Williams @ NME
---
Ugh, Those Feelings Again – Snoh Aalegra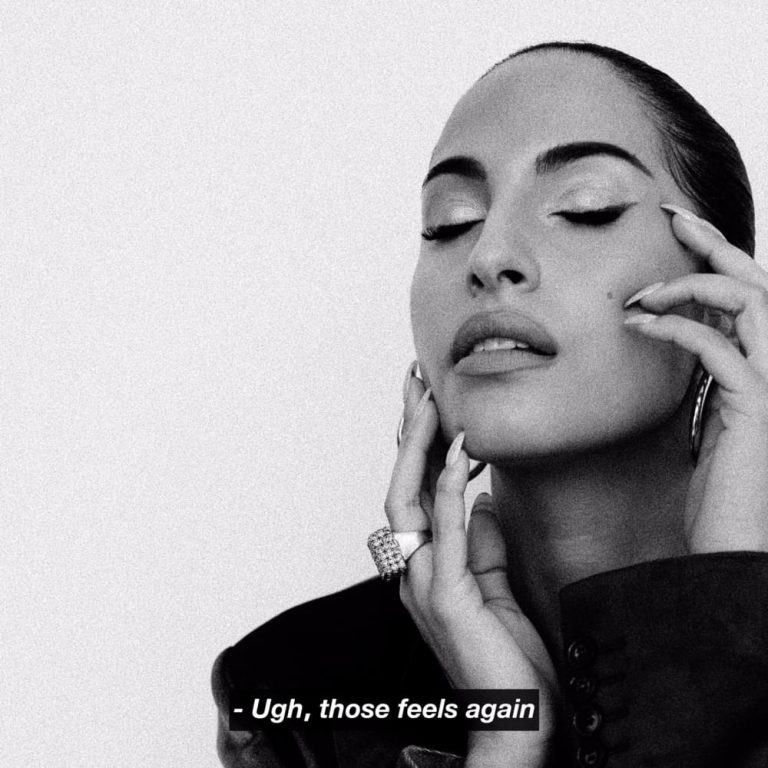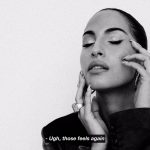 Swedish singer and songwriter, Snoh Aalegra is signed to London-based record label AWAL. This project is the songstress' second studio album, following Feels, an album that established Snoh as a force in contemporary moody vibes and landed the singer a Drake sample on More Life.
Sounds like…
Soulful, mellow vibes, that are guaranteed to have you in your feels. Songs like I Want You Around have a smoother feel, whilst Nothing To Me features heavier beats.
Speaks to…
The dynamics of romantic relationships and the journey of falling in love.
Start with…
I Want You Around
Critics are saying:
The romance she sings of is forever smouldering, a breath away from flaring into full-blown passion or asphyxiating into ash.

Stephen Kearse @ Pitchfork
Delicately crafted, … shows how, even when everything seems like it's falling to pieces, true love keeps hoping.

Celeste Daniella Ceres @ Earmilk
---
The Jungle Is The Only Way Out – Mereba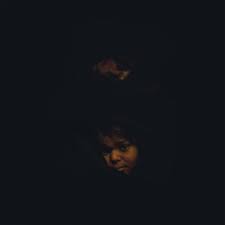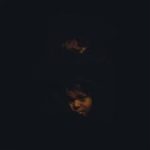 Based in Atlanta and signed to Interscope Records, The Jungle is The Only Way Out is Ethiopian-American, Mereba's, debut major-label album.
Sounds like…
Leading with Soul, the album has hints of Hip-Hop on tracks like Stay Tru and Sandstorm, reminiscent of Jhene Aiko but with more grit. Folk is also fiercely featured in songs like Black Truck and Get Free. Authenticity is consistently displayed throughout, whether Mereba is singing, rapping or spitting spoken word.
Speaks to…
Intentional lyrics motivated by and striving for love, based on Mereba's own experiences. Confidently, she proclaims that the core message of this album is "The only way out is through".
Critics are saying…
The album tells the story of an all too familiar plight: a long, drawn-out breakup. Don't get it twisted though, this isn't your standard breakup album featuring Alanis Morissette… The effortless way she masters her sound(s) on this album is a testament to Mereba's growth as an artist.

– Craig Jones @ Earmilk
One of Mereba's most exceptional gifts is being able to make a song that relates to so many people deeper than a superficial level.

– Dom Alexander @ The Rap Hippies
Start with…
Heatwave (Ft. 6LACK)
---
So Far – Ego Ella May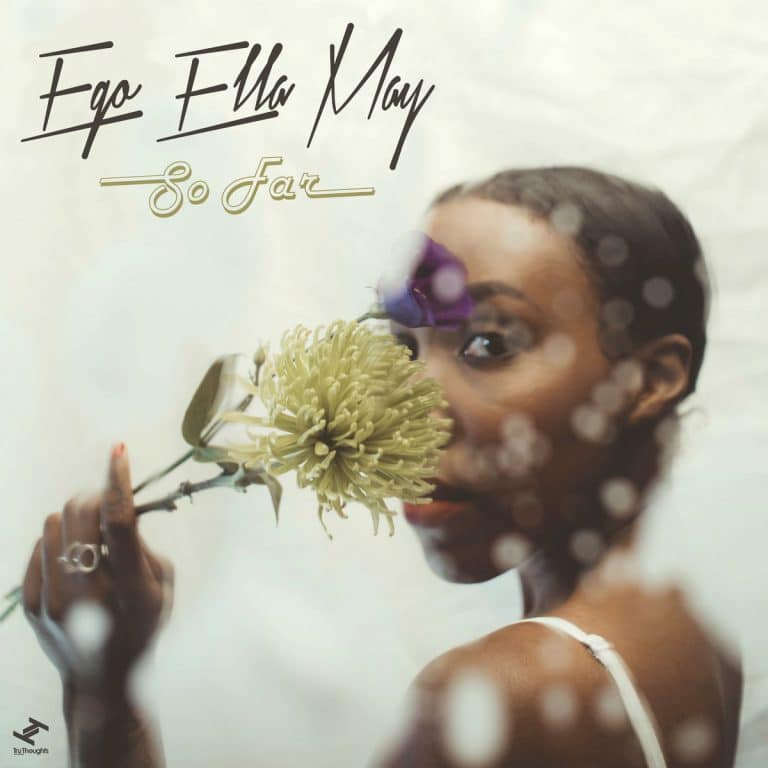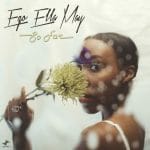 Hailing from South London, songwriter and vocalist Ego Ella May's latest album is a collection of sounds encompassing Neo-Soul and contemporary jazz compositions.
Sounds like…
Smooth poetry mixed with jazz. Ella's soft and super distinctive vocal tone lightly applied to each track gives it an easy-going vibe. How Far, takes a slower pace leaning towards soul.
Speaks to…
Ego Ella May's life experience, featuring everything from mental health to love, and her honest expression of this.
Start with…
Tea & Sympathy
Critics are saying…
It's organised in a cohesive manner, showcasing her talents as singer, also bringing excellent, soothing production the table.

Martin Boev @ In Search Of Media
---
LEGACY! LEGACY! – Jamila Woods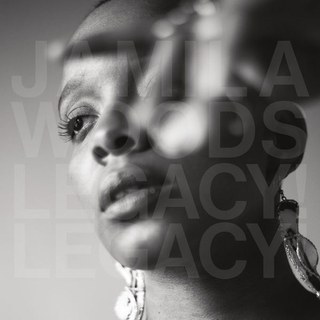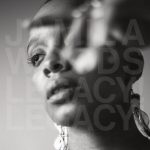 A true Chicago girl, 29-year-old multi-talented Jamila Woods is a singer, poet and activist, who defiantly flaunts her black girl magic. She backs it up with rousing fusion Soul music. On her second studio album, LEGACY! LEGACY! she doesn't disappoint, powerfully upping the game from her 2017 debut.
Sounds like…
A gentle and distinct tone that carries Erykah Badu vibes. The album features smooth soul vibes in tracks like Giovanni. It also bears a rock-inspired edge through songs like Muddy and Sonia. Tracks like Eartha, add further diversity through elements of pop.
Speaks to…
Jamila certainly proudly embraces black womanhood and her deep connection with her roots. She references her ancestors and many pioneering black historical figures throughout the album. Political and socially conscious motifs are laced across this collection, serving for both an educating and engaging listen.
The critics are saying…
The Chicago artist marries political commentary with deep introspection, resulting in a richly composed R&B album about the echoes of the past and the promise of the future.

– Shannon J. Effinger @ Pitchfork
One of the albums of the year, this is a confident and self-assured project that affirms the Chicago musician's own place alongside the historical greats she praises

Dhruva Balram @ NME
Start with…
Giovanni
---
Shea Butter Baby – Ari Lennox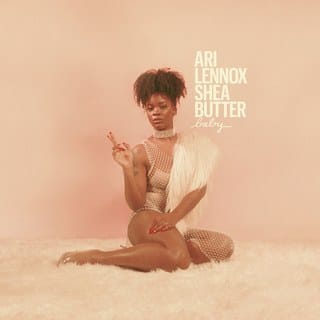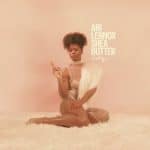 Born in Washington D.C, 28-year-old, Ari Lennox is singed to J-Cole's record label, Dreamville Records. On the Cole-featured single, Shea Butter Baby, Ari effortlessly oozes sultry passion and the album with the same monicker delivers.
Sounds like…
Perfect neo-soul, with luminous R&B renditions. Without a doubt, Lennox serves ear milk to listeners through her high vocal range and faultless runs. Surely, the album's title is enough warning that you'll melt like butter at the sound of her voice.
Speaks to…
Lenox's personal experience of relationships and how she sails through both the good and bad parts of this. Sensual themes are openly threaded throughout this body of work.
The critics are saying…
Shea Butter Baby essentially satisfies a thirst for the kind of rhythm and blues that feels good to spirit, much like a home-cooked meal after returning home from college for the first time.

– Cherise Johnson @ HipHopDX
The issue of navigating relationships is a foundational crux of R&B, and Ari Lennox channels and tackles both the good and the bad of this

– Nicolas Tyrell @ Clash Music
Start With…
Shea Butter Baby
---
Chasing Summer – SiR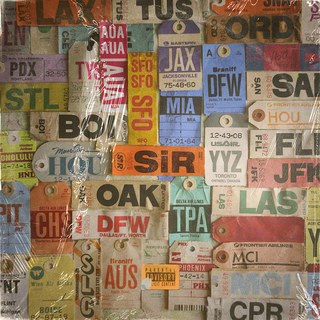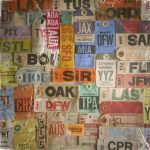 Born and raised in Inglewood California, singer, songwriter and record producer, SiR's project Chasing Summer, indicated by the name, is a bonafide summer jam project.
Sounds like…
Chilled mellow vibes, with reggae influences on some tracks like You Can't Save Me. Hair Down featuring Kendrick Lamar possesses heavy beats but fused with SiR's light vocals, a chilled atmosphere is created.
Speaks to…
SiR's decade-old marriage and journey.
Start with…
Hair Down
Critics are saying…
The soul singer takes a darker turn on his second record, a sad and gauzy R&B collection full of bitterness and missed connections.

Dani Blum @ Pitchfork
SiR creates a body of work that ranks amongst the most polished R&B and soul releases one will hear all year.

Ural Garrett @ Hiphop DX
---
Juicebox – Mac Ayers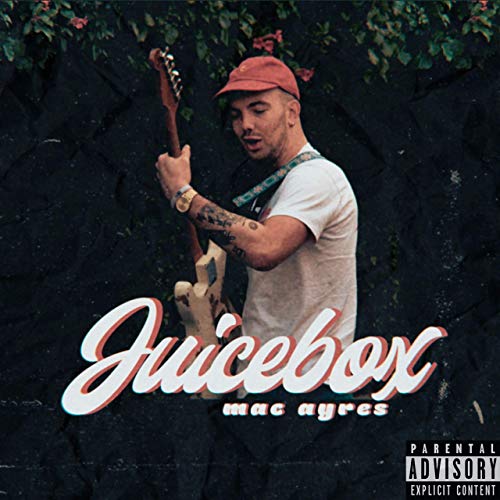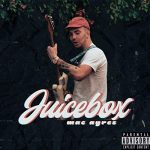 New York born and currently living in California, Mac Ayers released this album in the summer, which given by the overall tone of the project was the perfect season to share it.
Sounds like…
Funk central with neo-soul influences assisted by an airy tone. I Wanna Give Up has a dancing melody, whilst tracks like Shadows have a slightly darker tone, but still clutch onto a funky rhythm with the electric guitar.
Speaks to…
Fun feeling
Start with…
I Wanna Give Up
Critics are saying…
A full-length display of the hyphenates retro contemporary creations, showcasing another bright spot within today's shifting landscape of R&B and Soul.

Milca P @ Hot New Hip Hop
---
F*ck Yo Feelings – Robert Glasper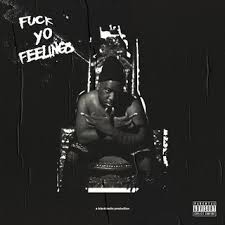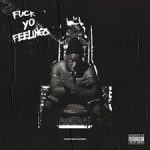 Originating from Houston, Texas, Glasper is a Grammy-winning pianist and composer. F*ck Yo Feelings is his 10th studio album. The project features a guest list of MCs, singers and musicians including Baby Rose, Yasiin Bey and more.
Sounds like…
A varied collection of Jazz, Hip Hop, Soul and R&B, with creative compositions. This project is a bold expression of art, both visually through the YouTube EP version and the complexity of the sound.
Speaks to…
Freely and boldly expressing yourself and your views.
Start with…
F*ck Yo Feelings
Critics are saying…
F*ck Yo Feelings is for those who appreciate complexity and enjoy the imagery of abstract art.

Kristen Manza @ Spill Magazine
---
Honeymoon – Emmavie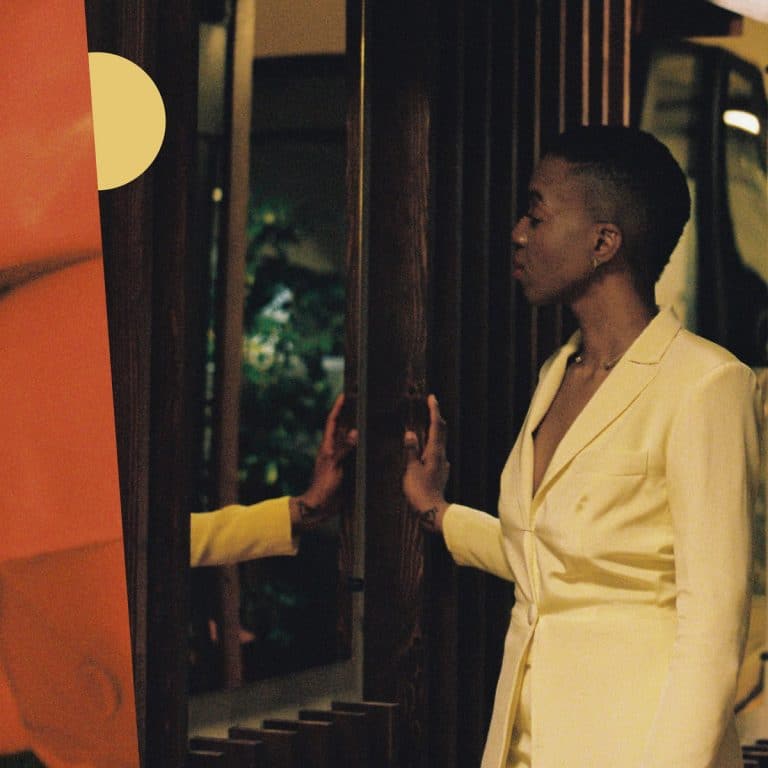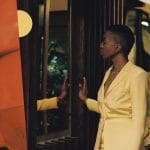 Self-taught singer, songwriter and DJ, London-based Emmavie produced all the records for this debut album.
Sounds like…
A mix of soulful and funky vibes, perfectly paired with Emmavie's ethereal harmonies. The dynamic instrumental components strengthen the project's sound. Tracks like Let You Down have both a synth-heavy and funky feel.
Speaks to…
Courage, love for yourself and others.
Start with…
Can't Get Over You
Critics are saying…
It is absolutely stunning in every single way!

Martin Boev @ In Search of Media
---
Gorgeous – Zilo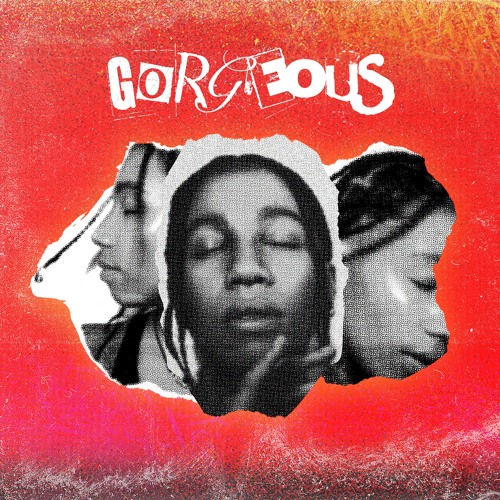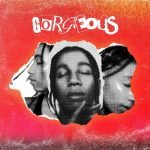 As well as being a soulful London singer, all-round artist Zilo, is also a poet and painter. The project follows almost one-year after her 2018 album The Nature of The Beast.
Sounds like…
Chilled poetic vibes. Gorgeous continues with the same Neo-Soul, R&B vibe as the previous album, but is assisted with more funky beats. The first track of the album Sweet Like has a slow stepping tempo with bells twinkling in sections of the song. It sets the tone for the rest of the project.
Speaks to…
Early stages of pursuing a love interest.
Start with…
Sweet Like
Critics are saying…
Zilo keeps up a lush and delicious vibe by adding her playful but deep lyrics to guitar and synth-driven productions.

Taimles @ Infiniti Blog
---
Unholy – Collard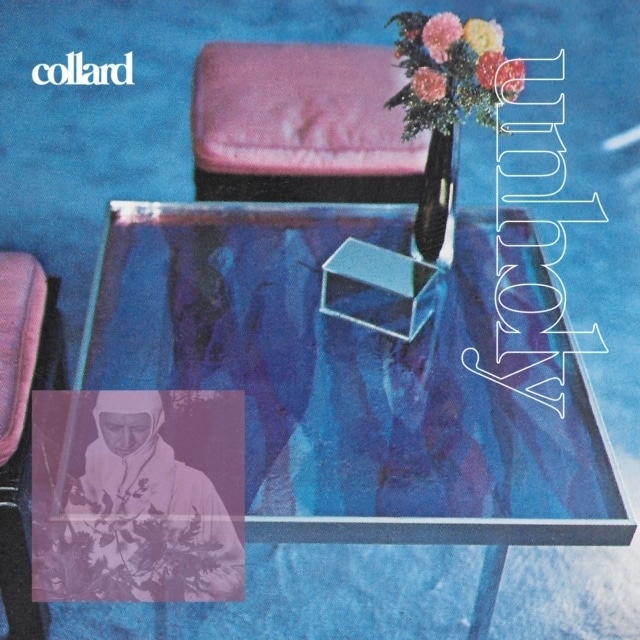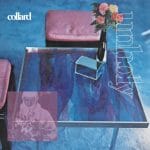 24-years old and London based, Collard, takes a cleverly crafted approach to soul music, with his debut album.
Sounds like…
A falsetto, Prince-like tone, and an effortless mix of funk with soul. Collard's vocal range is incredibly vast, as he also harbours a light heavenly tone- far from Unholy (pun absolutely intended). He also switches it up to a deep rapper voice in Warrior Cry. Undeniably, there is an ethereal atmospheric feel laced throughout the album.
Speaks to…
Throwback feels of romance and the inner battle of conflict within these situations. It highlights the complexity of relationships.
The Critics are saying…
Far from unholy, this righteous record reveals a unique and special talent''

– Yasmin Cowan @ Clash Magazine
The 24-year-old mixes sultry jams that recall the electronic funk of MGMT with nods to the greats: Prince, James Brown, Led Zeppelin and Marvin Gaye.

Roisin O'Conor @ The Independent
Start with…
Ground Control (Ft. Kojey Radical)
---
Press L to Continue – ROMderful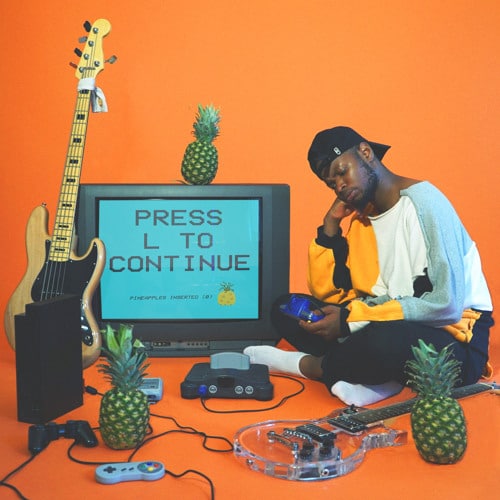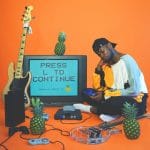 Originally from Birmingham, Press L to Continue is artist-producer, ROMderful's, debut album. It features artists such as Mali Music and Jay Prince.
Sounds like…
A fun summer piece, with auto-tune adding a dynamic and lively feel. Bopping beats bring in hints of Hip-Hop on some tracks, such as Let's Get High. But this doesn't deter from the unified R&B inspired sound of the album.
Speaks to…
The highs and lows of romantic relationships. The first few tracks tell of the thrilling chase of flirting, typically at the start of relationships. But as the album progresses, ROMderful takes us on a journey of experiences of challenges and questions that can arise.
Critics are saying…
Press L To Continue is a magnificent album that perfectly captures ROMderful's musical aura and vibe, with a rich tapestry of sounds that just work beautifully.

– Martin Boev @ In Search of Media
ROMderful's smooth and soulful productions lay a perfect foundation for all these great vocalists and the result is this amazing R&B/HipHop album.

– @ Ininitiblog
Start with…
Run Tings
---
Bussin'- Devin Morrison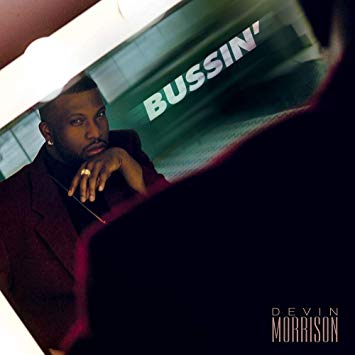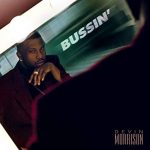 This debut album comes on Parisian producer Onra's label NBN Records. Multitalented Devin has composed, produced and played on this project.
Sounds like…
90s R&B throwback feels with tracks like It's Time, reminiscent of a Boys To Men track. The vocal range displayed on this project has mild autotuned influences and organ compositions. Songs like With You feature booming beats, influenced by Hip-Hop.
Speaks to…
The journey of romantic relationships.
Start with…
Tommy Strong
Critics are saying…
From the very first track, the listener is treated to a sonic wave of raw emotion and melodic mastery, reminiscent of '90s R&B vibes.

Soul Bounce
---
To Myself – Baby Rose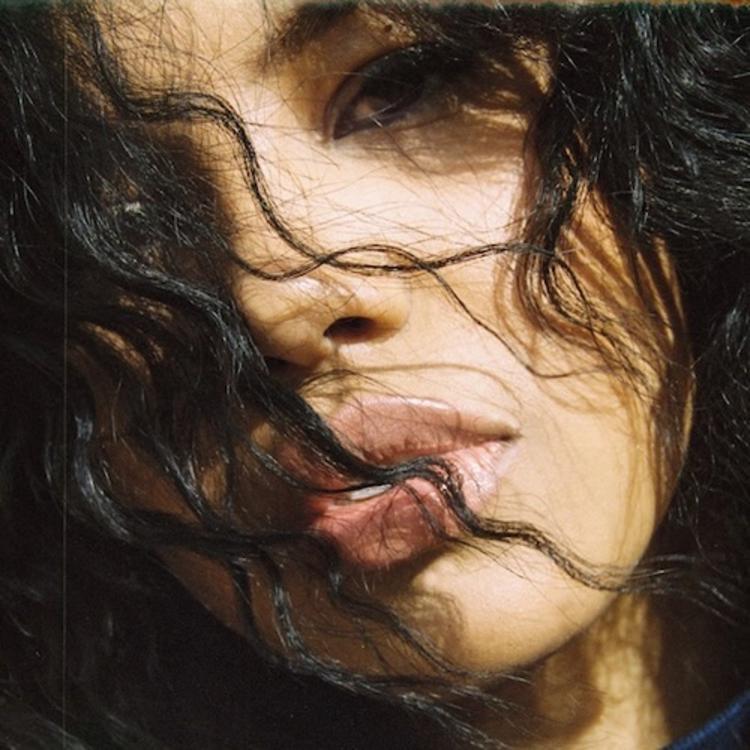 Originating from Washington D.C, this is independent artist Baby Rose's debut album.
Sounds like…
Baby Rose's deep distinct vocals bring gravity to each track she sings on. Songs like All To Myself bring a sober reflective tone, whist tracks like Borderline present more bopping beats.
Speaks to…
For most of the album, Baby Rose reflects on her contrasting feelings towards her ex.
Start with…
To You
Critics are saying…
Smoky, bellowing and movingly emotive, the depths of Rose Wilson's vocal tone evoke a wisdom beyond her years and allows the weight of her lyrics space to gape.

Sidney Madden @ NPR
---
Painted – Lucky Daye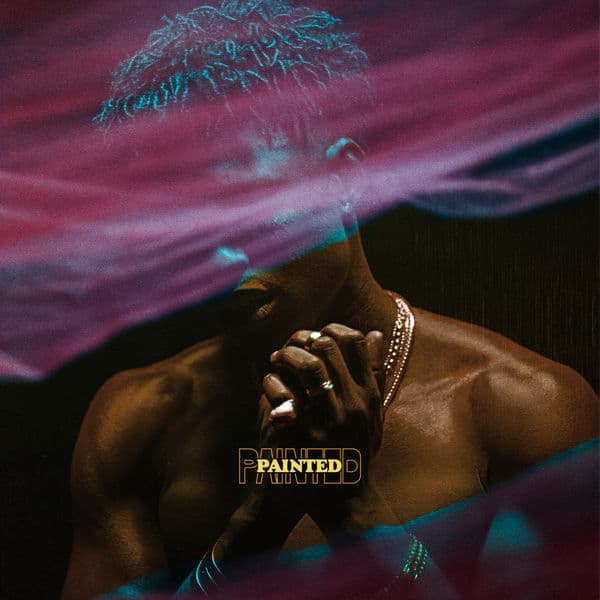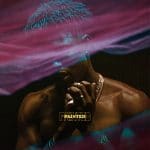 Hailing from New Orleans, 33-year-old Lucky Daye will indeed make you feel lucky (hehe, corny but whatever) when playing his songs, as they bless your ears with melodies. He is signed to the RCA joint label, Keep Cool.
Sounds like…
Early Chris Brown and Bruno Mars vibes. Songs such as Roll Some Mo are truly R&B inspired, but the album also has a funky feel with tracks like Late Night. Daye's high pitch vocals create to a chilled summer feel.
Speaks to…
Relationships, affection and summer love. This music will have you all up in your feelings.
Critics are saying…
There's a unique tonal thing happening with Daye's voice, and his reverence to pretty much everything that's happened artistically for R&B in the last 25 or so years is clear.

– Ryan B. Patrick @ Exclaim
The album successfully caters to any and every mood you can ever find yourself in''

– Aida C. @ Hot New HipHop
Start with…
Roll Some Mo
---
Love and Compromise – Mahalia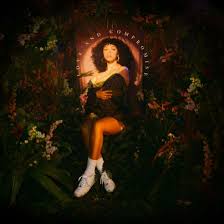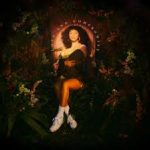 This is the second album from 21-year-old songstress Mahalia, from Leicester.
Sounds like…
Modern R&B with tracks like What You Did featuring Ella Mai. Afrobeats are also incorporated into this project with tracks like Simmer.
Speaks to…
A musical portrayal of the journey and struggles that can arise in romantic relationships and the after effects. Mahalia manages to display this in a fun way.
Start with…
What You Did ft Ella Mai