Truth be told, this list is getting harder and harder to make. With a plethora of emerging artists making their mark on the R&B / Soul landscape, particularly here in the UK. It's hard to narrow down on the artists to watch in any given year. But really and truly, this is the 'problem' we're created to address so we're certainly not complaining.
Still, 'ones to watch' lists are always a bit controversial so it's worth a quick one on what we considered in putting together a list of R&B / Soul artists to watch in 2019. We've focused primarily on acts who really built momentum on the music scene over the course of 2018. All of these acts have a real buzz around them that sets them up to really make their mark in 2019. The other crucial element was, of course, music they've released. But beyond having stellar music out, all of these acts are in a steady rhythm of releases that promises more in 2019. Most have specifically expressed a new project or album due in 2019.
In 2019, the R&B / Soul artists to watch are making retro-futuristic Soul of epic proportions. Drawing heavily on Jazz, Funk, Blues and Old Soul but seamlessly infusing these retro genres with electro, Hip Hop and R&B elements. They're taking R&B / Soul music places that feel familiar but are delightfully fresh and uncovered. It's an exciting time to be a lover of this genre. 
So without further ado, your list of the R&B / Soul artists to watch in 2019 (and a playlist of their top tracks to start you off) is down below.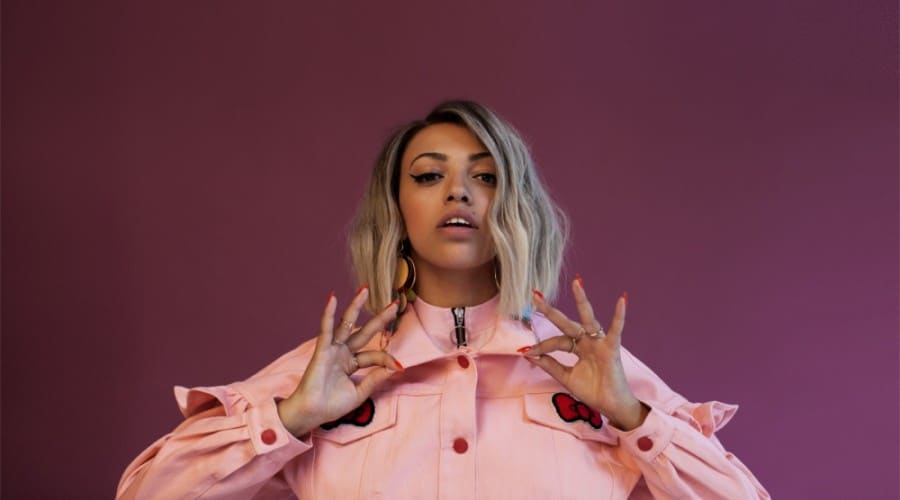 Full disclosure, we featured Mahalia on this list last year, and while in many ways, she's already finally having her moment, she's definitely one to keep close watch on in 2019. For one, there's been talk of a debut album this year. An album that will no doubt be a 2019 landmark in the Soul music space. Throughout the later part of 2018, Mahalia released a slew of new music including her Seasons EP. Top of 2019 brought a tour announcement and things look only set to heat up even more.
Mahalia, a Birmingham-bred daughter of 2 singer-songwriter parents is a gift in the UK R&B landscape. Constantly experimenting and evolving her sound, Mahalia describes her music as 'psycho-acoustic soul'. 'Psycho' denoting her mindly, deeply conversational lyricism and 'acoustic-soul' for her guitar-infused soul. Mahalia has carved out a niche for herself, free from  the limits of overt genre boxes. 2019 is set to be a year where Mahalia's career reaches new heights and our ears will be all the more grateful for it.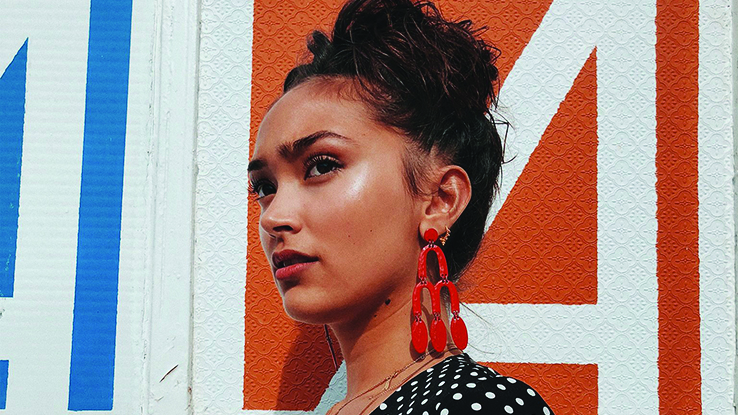 Daughter of a Bengali mother and Irish father, born and raised in Elephant & Castle, Joy Crookes' sound is the musical melting pot you might expect. Often described as some kind of musical love-child between Amy Winehouse and Lauryn Hill, the 20 year old's musical palette blends shades of the blues with influences as wide ranging as Kendrick Lamar and Gregory Isaac.
With a voice that betrays vulnerability but is rooted in strength, Joy's music and covers are lyrical and often topical, taking on Trump headlines, mental health and more. She's started 2019 off strong with a new EP Reminiscence. As the title denotes, Reminiscence looks back on her roots, history and relationships, inspired by a January 2018 first-time visit to Bangladesh. It harks back to the days of the blues and psychedelic soul, but is fresh and current with R&B / Hip Hop edges. It's a strong entry to a year in which Crookes will make her mark.
A songbird with versatility for days and a voice that's the ear milk you're missing in your life. Shae Universe's covers have been floating around Twitter for a few years now. For the past year, the supremely talented vocalist has been blessing us with original music and with a new single, Tell Me The Truth, out last week, it looks like 2019 will bring more new music from this gem.
Shae's covers of artists ranging from Cardi B, Drake, Rihanna and The Fugees have caught the eyes of many, including the acts themselves. Now the Watford-bred singer is set to take the world in her own right. She's started 2019 off with two features on one of the year's most anticipated Hip Hop albums, Boogie's Everythings for Sale, an album that features Eminem, 6LACK, Snoh Aalegra and more. In 2018, she opened for Eminem on a UK tour stop. 
But beyond getting endorsements from some of the biggest names in music, Shae Universe is one to watch in 2019 because she's got some of the best vocals known to UK R&B with a sound that's true to contemporary R&B but is fresh and unrivalled. Infusing rap into R&B and delivering with an empowering, invigorating flourish. Shae has an unmatched ability to make you feel her emotions and passions like Soul music is supposed to.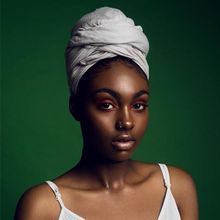 A gift to modern jazz, Tiana Major9 is yet another gem from the UK R&B scene. A true lover of Jazz music, the East Londoner, describes it as "free and uncompromising". The phrase is also a great descriptor of Major9's music.
Tiana Major9 is an East-Londoner who grew up with Gospel, Garage, R&B and Hip Hop but discovered Jazz later on and developed an obsession we can only be grateful for. Tiana Major9's sound is proof of the magic that happens when musical influences collide. Discovering her love for performance in the church, Tiana nurtured her rich, alto tones, the perfect backdrop for her sonic palette.
Tiana Major9 has kicked off 2019 with Rehearsal @ NINE, her long-anticipated debut EP. Rehearsal @ NINE is a banging and true homage to Jazz that remains relevant to the sound of today. It's quite simply just the stuff good music is made of – incredibly lush production, thoughtful lyrics with the richest of voices. Many more big things are sure to come off the back of this one for this rising star.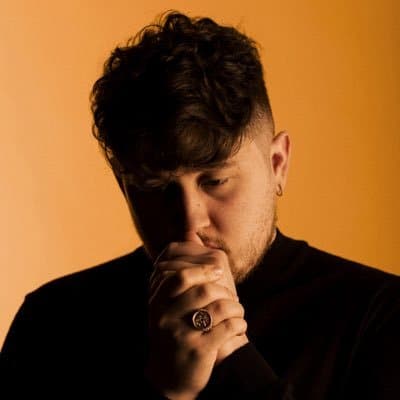 One of UK R&B's most promising up and comers, this singer-songwriter is armed with a dazzling falsetto. James Vickery has cited vocal influences including Chaka Khan and Stevie Wonder. "I've always loved hearing big and powerful voices and tried to emulate [them] that as I grew up". And the man does quite the job emulating. 
The South Londoner has been slowly bubbling up around the UK music scene since collaborating with Disclosure in 2015. His 2018 EP, Until Morning, is a dreamy appetite-wetter for more great things to come in 2019.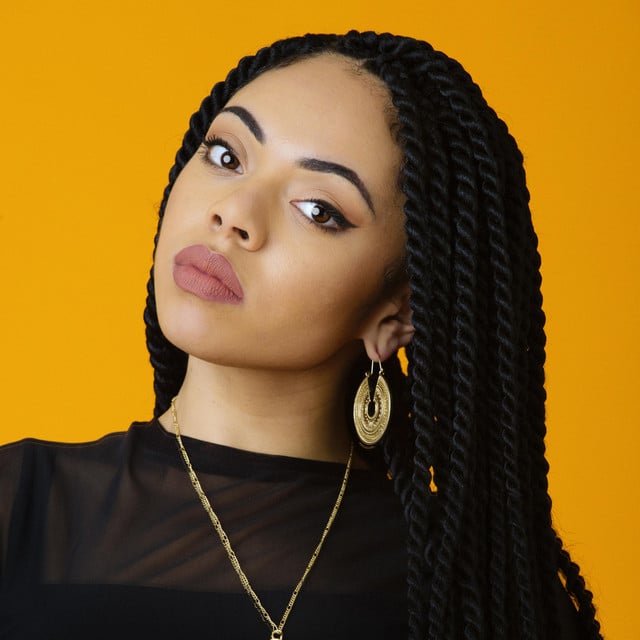 BRIT school alum, Jaz Karis, was seemingly an instant hit since her debut EP, Into The Wilderness, dropped in 2017. With some pretty impressive collaborators including jazztronica powerhouses Blue Lab Beats and Tom Misch. Karis' is another artist heralding the renaissance of Jazz music but is firmly in a unique lane of her own. With tender, but lush vocals and drawing heavily on influences of Soul and Gospel, Jaz Karis' sound is where Neo-Soul and guitar-led tunes meets Jazz.
2018 saw her on everyone's lips after a COLORS performance now at over 4 million views and counting. Citing influences ranging from Alicia Keys, Erykah Badu and Miguel, Karis explains, "I respect these artists who make music on their own terms and have their own authentic sound". Karis doesn't want to "just follow a trend and do what's poplar right now". She's on a mission to make music true to her and we expect our 2019 will be all the sunnier for it.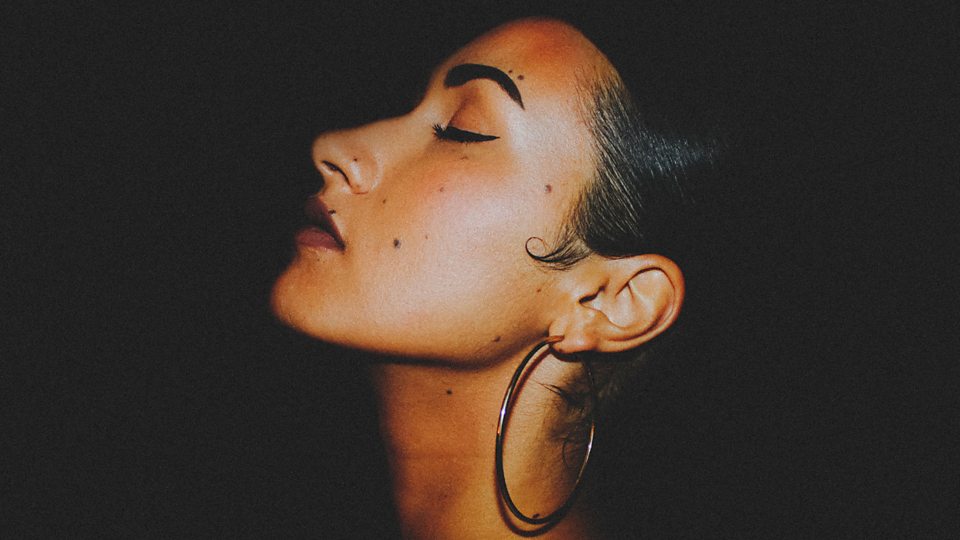 A fixture on the London live music circuit in her teens, Cleo Sol, aka Gyallikeclee, took a 5 year hiatus. Returning to the scene in 2017 with Why Don't You?, and following up in 2018 with her Winter Songs EP. Winter Songs is smooth, but luxuriously dynamic, borrowing from Jazz,  R&B, Neo-Soul, the sounds of Fela Kuti & Afro rhythms. It breaks from the more conventional R&B the West Londoner was known for prior to her 5 year break.
The re-birthed Cleo Sol is one of the best things to ever happen to UK R&B. Winter Songs presents a quietly confident, mature, sound with grown lyrical honesty to match. We can't wait for more somber-toned musings on life from this gem of an artist.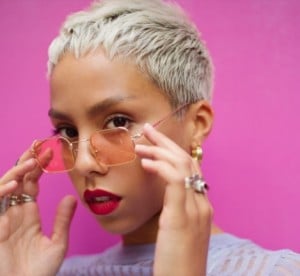 Recently described as "a politically-charged soul for the new age", Poppy Ajudha is poised for great things in 2019. Poppy is a stand-out for truly speaking out with her music. To the extent that music is activism, Poppy Ajudha bares the flag for social activism in the new school of emerging musicians. Toxic masculinity, feminism and race are all subjects Poppy has placed at the centre of her music. She describes Solange Knowles as a big musical influence, sonically, but more importantly, lyrically. Speaking of Solange's seminal 'A Seat At The Table', she says, "She gave me the framework within which I could talk about the political things I wanted to talk about. I couldn't work out how to put together my political understanding with my music because I had never written like that before and I didn't have the confidence to say them as if I wanted to teach someone something or help them understand something."
With singles like, Spilling Into You, her stand-out featuring poet Kojey Radical, Ajudha has unveiled a stunning ability to create Jazz music grounded in modern Electronica and Hip Hop influences. She's opened 2019 strong with an anathema take on toxic masculinity The Man You Aim To Be. We expect a new project 2019. 2019 is Poppy Ajudha's for the taking.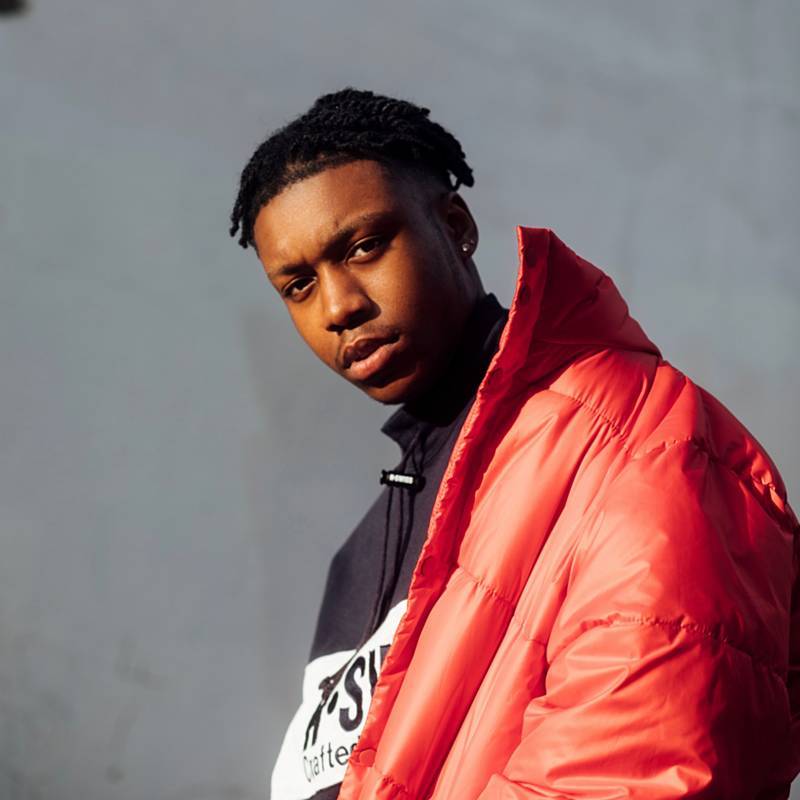 Opening on tour for Ella Mai is not a bad milestone to start the year off. For Jvck James, that was 2019's first major career milestone and the year only looks set to heat up.
Jvck James is a 19 year old East Londoner making true contemporary R&B with influences of the past 20 years of R&B. He specifically gives nods to D'Angelo, Lauryn Hill, Frank Ocean and Khalid for making a mark on his sound.  Graduating from the East London Academy of Music, Jvck's has been honing his craft since he realised music was for him at age 9. And now he presents dreamy R&B "aged like new wine" like Extroverted Lovers and new single, Wave. He's promising a "slew of new music" in 2019, so keep your eyes peeled.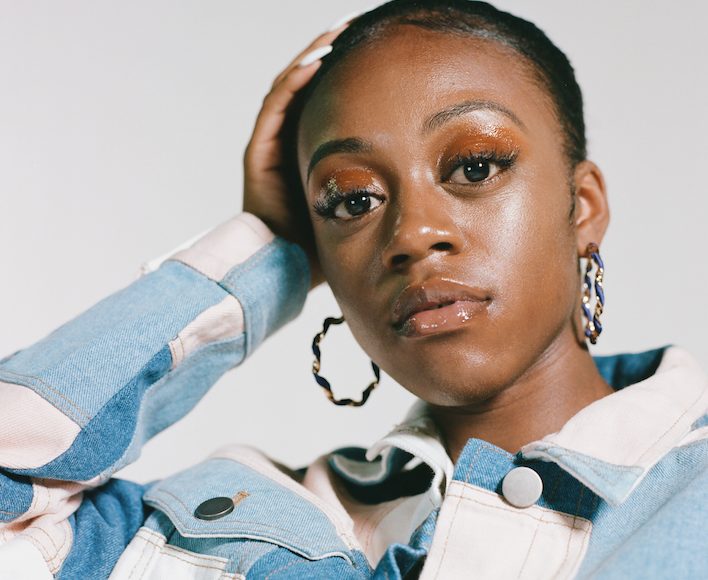 Every now and again the X Factor turns up a real gem and Rai-Elle is its latest success story. The X-Factor finalist and teenage singer is going on to establish herself as a beacon in UK R&B.
Rai-Elle writes the sort of infectious playful music that nods to TLC, En Vogue and SWV. She complements this nostalgic palette with influences from H.E.R and Teyana Taylor. With the longtime support of acts like Stormzy, Rai-Elle made her mark on X Factor and has followed up with music quickly picking up steam. Late 2018 brought KSB, an EP with a lead single of the same monicker. Watch out for this rising star as she establishes herself with more original music in 2019.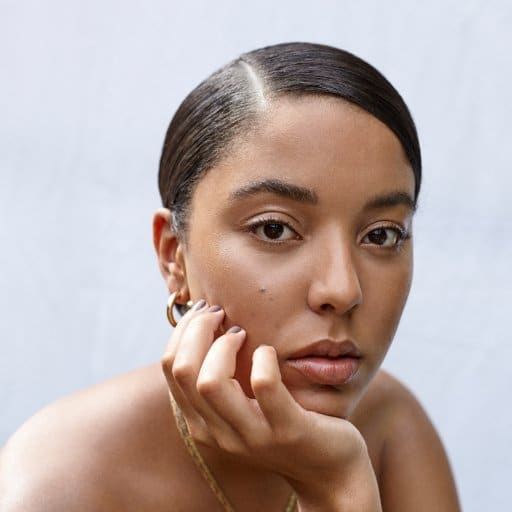 For lovers of big ballad Soul (think Adele or Sam Smith), Grace Carter packs vocal and song-writing power into her songs, without losing nuance. Born and raised in Brighton, Carter grew up admiring the sound of Nina Simone and the influence is evident in her song-writing. Like Simone, Grace Carter's voice is distinctive with a quiver tucked between its strength. 
Carter has one of those true musical child prodigy tales. She began songwriting in school and by 14 was performing publicly. By 15 she'd converted her bedroom into a makeshift recording studio. When she was in music college, she taught herself to play the piano watching YouTube videos. All that to say, she's pretty talented and you should definitely keep your eye out for new music and shows from Carter in 2019.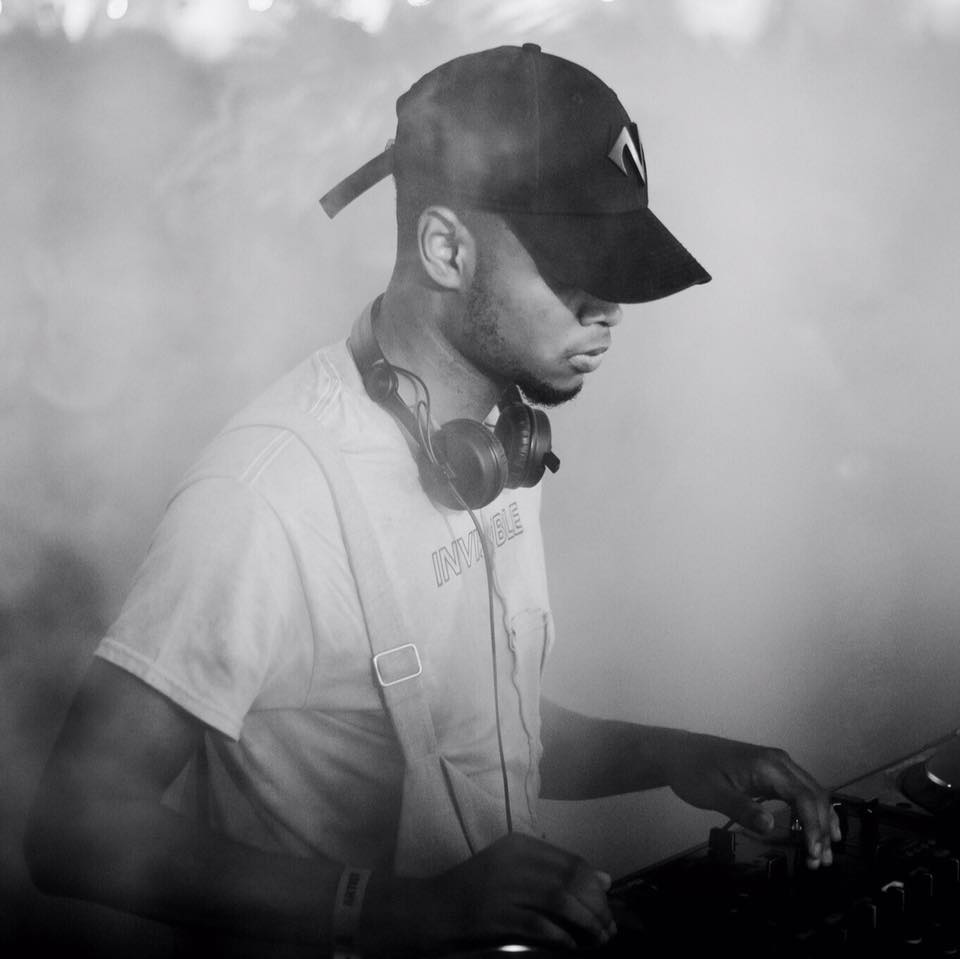 The only non-singer on our list, ROMderful is a music producer from Birmingham whose spent the past few years building a reputation for forward-thinking R&B and Hip Hop. With collaborators including Masego and Jarreau Vandal, and having released music on Soulection, safe to say ROMderful has successfully built relationships with some of the best in music. 
Seamlessly blending live instruments with electronic production, ROMderful makes the smoothest bangers. Known best for making bangers with his creative sibling, singer-producer, Emmavie, the scene has been swirling with rumours of an album 2019. If the rumours are truth, a debut album from ROMderful is one absolutely not to miss.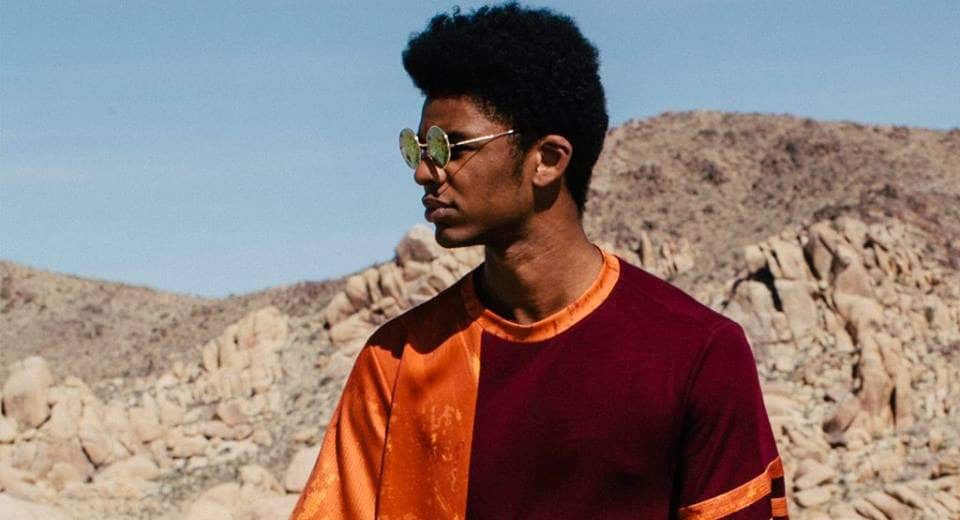 Potentially the most intellectual artist we've come across in a while, Kyan is evidently a deep life muser who pours his emotion into his music. The newcomer has quickly made a name for himself for his emotion-fuelled singles. From Like Summer, a song about his journey out of depression to Lonely River, a rousing ballad about self-expression and shaking off expectations. Kyan's music portrays a deeply introspective man with his music representing a window into his mind.
Kyan is a vocal powerhouse whose unique fusion of futuristic and old Soul has the legendary Nile Rodgers singing his praises. "Kyan is the real deal. As a creative, what he's doing is unbelievably impressive… he occupies a space that is so unique". Drawing John Legend and Frank Ocean comparisons, the heights Kyan has reached as an independent artist are amazing. With a debut album billed for release in 2019, expect Kyan to establish himself as a Soul music mainstay.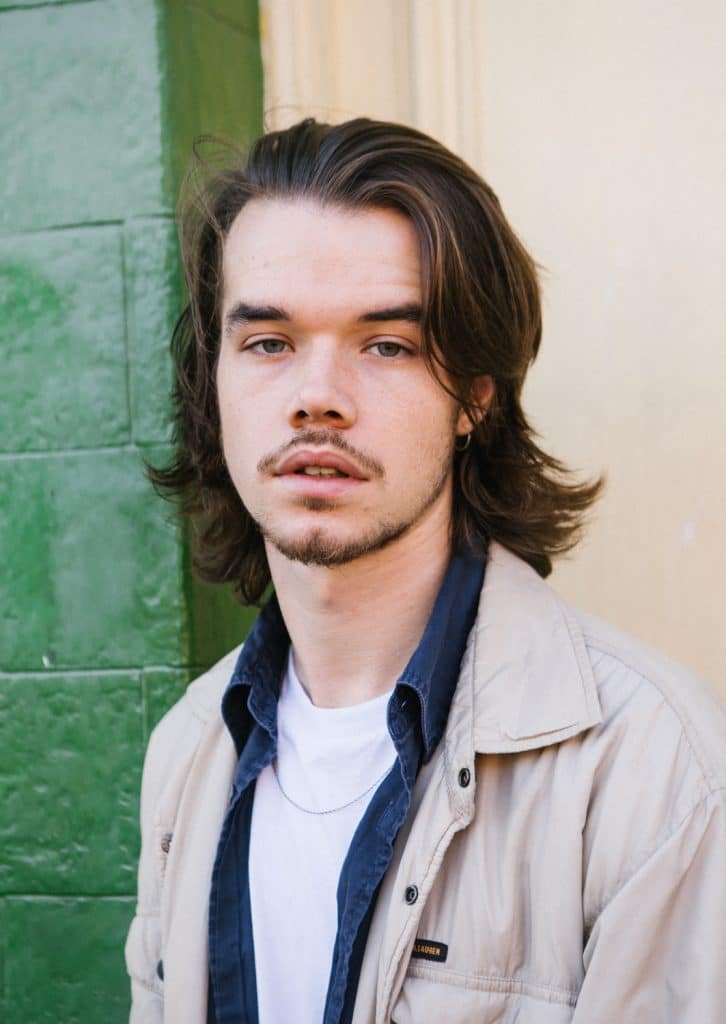 Oscar Jerome is yet another artist heralding the rebirthed new age vocal jazz. But he truly walks in a lane of his own. In fact, Oscar used to be reticent of the 'jazz' label. "I used to be against the jazz label because I don't feel like what I'm playing necessarily is jazz…  My records are definitely jazz-influenced, but then I'm equally influenced by hip-hop, punk, West African music, soul and lots of other genres".
The strong multi-genre influences are the magic that makes Jerome's music. West African influences make Do You Really, while Give Back What You Stole borrows from Hip Hop poetry. Whatever his inspiration, Oscar Jerome consistently makes infectious alt-jazz classics. And with a Jan 11 single release, Misty Head / Sunny Street, here's to hoping for a debut album 2019.