For the third year in a row, we write this piece with a better story to tell about the 'State of R&B music' than the year before. Last year, we gushed about the unexpected (commercial) success of Sza's CTRL, in spite of her feature on our ones to watch list. This year has seen more names from R&B / Soul music get their big breaks. 
We first wrote about Ella Mai back in November 2016 and it was incredible watching her score a top 10 hit with Boo'd Up and follow with her self-titled album debuting at number 5 of the Billboard 200 chart. Anderson .Paak's Oxnard also claimed a #11 spot on the Billboard charts. Both artists have racked up an impressive amount of 2019 Grammy nods and contemporary R&B luminary, H.E.R. received a stunning 5 nominations prior to releasing a debut commercial album.
Clearly, commercial and critical success doesn't make good music, but brilliant artists receiving recognition and success for making great music keeps good music alive. And it's why we exist. 
Still, great R&B music is still too often sidelined, especially this side of the pond. All of the artists mentioned above have seen their success stateside. Most of our list therefore features UK-based singers whose albums didn't quite receive the shine their musical efforts deserved. So without further ado, here are the 14 albums (and EPs) you probably haven't heard but should be spinning all 2019.
14. James Vickery
Until Morning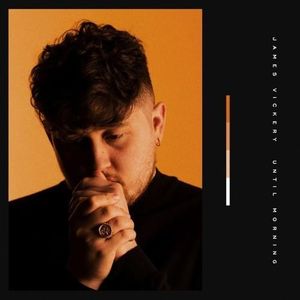 Starting off with the EP from one of UK RnB's most promising up and comers. Until Morning is the sophomore project from Londoner, James Vickery who's steadily been picking up steam for his distinctively soulful vocals. 
Vickery has cited vocal influences including Chaka Khan and Stevie Wonder. "I've always loved hearing big and powerful voices and tried to emulate [them] that as I grew up". And the man does quite the job emulating. Until Morning is his finest examplar yet of his devotion to Neo-Soul. Love-soaked lyrics delivered with tenderly lush vocals on the smoothest production. 
Start With: Until Morning (and the rendition for Colors below now at over 7 million views)
Over on the other side of the pond, New Yorker Amber Mark crafted the one of the year's best musical efforts, even if only 4 tracks long. Channelling her childhood experiences travelling with her mother globe-round, Conexao masterfully brings together the best of R&B, Brazilian Bossa Nova and contemporary pop music.  It showcases the most impressively textured, entirely self-produced soundscapes whilst chronicling a relationship from bloom to bust.
Featuring a Sade-endorsed cover of Sade's 1998 Love is Stronger than Pride, Conexao deftly cocktails influences and is all the more impressive when Mark's 24 years is appreciated. Conexao impresses artistic brilliance way beyond Amber's years. An artist confident and adept existing in nuances between genres. Don't sleep on this 4 track power-packed project that has earned Amber her first Grammy nomination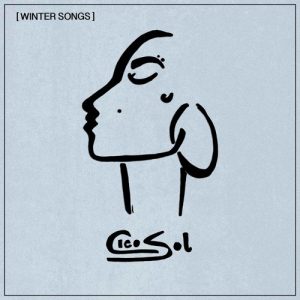 Enigmatic and effortlessly cool West Londonder, Cleo Sol, delivered another 4-track bullet with her Winter Songs EP. Never have we been so impressed by an artist's first impression. 
Winter Songs is smooth, but luxuriously dynamic, borrowing from Jazz,  R&B, Neo-Soul, the sounds of Fela Kuti & Afro rhythms. On Why Don't You, percussion suddenly give way to flutes for the most delicious rhythms. It is dynamic, but cohesive and moving. It is richly textured but minimalist, true to Neo-Soul but extravagantly boundary-pushing. A powerful appetite wetter for more to come from this newcomer.
11. Cherri V
Brown Eyed Soul Vol 1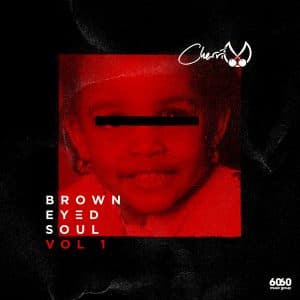 True to the essence of contemporary R&B but never cliche is Cherri V's Brown Eyed Soul Vol 1. A rich journey through love featuring everything from dancehall-tinged singles like Runaway, pop-leaning Snapchat Mistress, piano ballad Situationship, closing out on a melodic high with Swimming.
You're taken on the ride by the honeydew power vocals of Cherri V and some equally gifted guests, Terri Walker & Sincerely Wilson. Poignant storytelling, catchy melodies and smooth vocals make for an EP as punchily impactful as the title, Brown Eyed Soul – a pointed response to 'blue-eyed Soul', a label sometimes ascribed to R&B and Soul by caucasian artists.
A true gift to lovers of R&B.
Start With: Situationship 
10. Lylo Gold
Heartache & Wray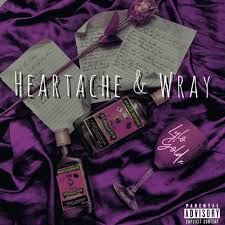 The silkiest of vocals, catchy melodies and hooks, harmonies for days with candid, sometimes sassy songwriting. That's a nutshell view of Lylo Gold's long-awaited debut project, Heartache & Wray. 
 "Somehow 32 songbirds all perfectly harmonising with one another, like a Disney opening scene on turbo", is Noisey's verdict for the project in a feature on 5 UK R&B Artists to Watch. Lylo Gold calls out "tone and harmony" as 'her thing' citing her inspiration from Brandy & other '90s RnB icons known for multi-harmony layering and powerfully using voice as instrument. It's a luscious culmination of years of honing her craft that will have you nodding, dancing and singing along.
9. Kara Marni
Love Just Ain't Enough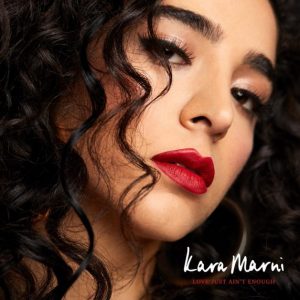 It's a wonderful thing when pop and R&B come together so seamlessly, you can't tell where one ends and the other begins. That Kara Marni consistently does this on Love Just Ain't Enough, is a mark of the budding virtuoso she is.
Love Just Ain't Enough is one for those who love pop music with the substance and soul you won't find on the radio. Self-described as "soul with a sprinkling of pop", Marni channels the soul of her vocal idols Roberta Flack and Anita Baker to create soaring soulful sounds throughout the project. From up-tempo bangers like Golden, to piano ballads like L Word, Marni proves her knack for creating music you'll love first listen.
8. Seinabo Sey
I'm A Dream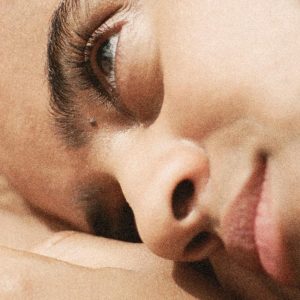 The follow up to 2015's Pretend the music scene needed, I'm A Dream is the sophomore album from Gambian-Swedish singer, Seinabo Sey. But while Pretend focused on insecurity, I'm A Dream tells of a woman confidently standing in her bi-racial identity, a source of otherness she's fought against growing up in Sweden. No track tells this better than her comeback single, I Owe You Nothing. 
Sey sings also of grief at her fathers death and the painful music-making process. But ultimately, the album is a tale of triumph in the face of hardship, laid against a backdrop of Soul music, R&B, electronica and Pop influences. Think big ballads, heart-baring, deeply personal singing and up-tempo grooves. The stuff good popular music used to be made of. But like Pretend, I'm A Dream, is made by Sey's hard-hitting, robust alto voice, able to convey emotion without a single word.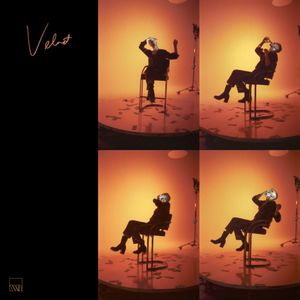 3 years in a row, Christian Berishaj, better known as JMSN (pronounced Jameson), has released albums with soul-steeped roots. On Velvet, JMSN does what he does best, infusing Soul music with funk. And it makes for the most infectious of grooves.
Sonically and lyrically, Velvet is sexy, with no-holds-barred references to love, lust and romance. It features the most luxurious production, exemplified by the minute-long intro to Talk Is Cheap that has to be one of the best things we've heard this side of 2000. And JMSN's falsetto adds a nice varnish when he brings it to the table.
On Velvet, JMSN shows yet again his deep and honest appreciation for Soul music, sticking to what he does best. Music for true grown-ups to groove to.
Start With: Talk Is Cheap
6. Blood Orange
Negro Swan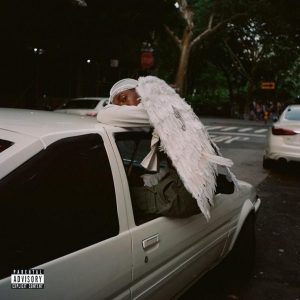 On Negro Swan, the fourth studio album from British-born but US-based musical polymath, Blood Orange, alias Dev Hynes, all is laid bare. Hynes digs deep covering the realities of anxiety, depression and the marginalisation of his childhood as a man of colour in London. But more than chronicling pain, as its monicker suggests, the album celebrates the beauty of this complicated existence and the desire to be loved. 
Sonically, Negro Swan bounces between and alloys futuristic R&B, mellow rock, jazz and alternative hip hop creating a dazzling but minimalist gem. The musical blend is at times intentionally confounding but never strays into chaos. It is jarring but tender, melodic but choppy.
But most importantly, it's a classic to return to for years to come.
5. Barney Artist
Home Is Where The Art Is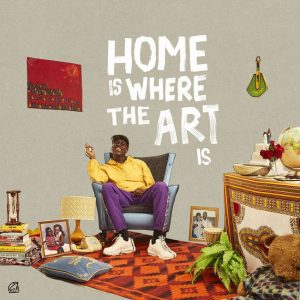 One of three artists who use rap as an instrument on our list, Barney's been on the scene for a while but 2018 was the year he really hit his stride culminating in Home Is Where The Art Is (HIWTAI). Perfectly existing in the sweetest alcove of Hip Hop Soul, HIWTAI, is a masterful blend of wit, introspection, lyricism and jazz-tinged, soul-soaked production.
Served on a platter of delicious production from Alfa Mist, Jordan Rakei, Tom Misch and Jake Milliner, HIWTAI seamlessly melds lyricism and musicality. But in all of this, the artist himself is not lost. A quick glance at any of Barney's socials, swiftly reveal a big and jovial personality. The essence of Barney shines throughout HIWTAI, pulling together an album that aimed for, and accomplished, musical heights.
4. Children of Zeus
Travel Light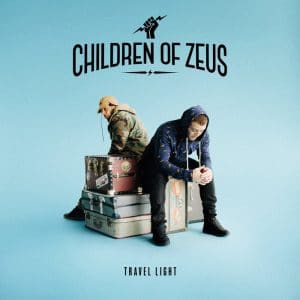 Seasoned performers crafting fine wine soundscapes laced with wise life musings only time can bring. That's the soul-steeped goodness Children of Zeus' Travel Light has in store for listeners of their "criminally underrated" debut LP.
Children of Zeus is the Hip Hop Soul collab from singer, Tyler Daley, and rapper, Konny Kon. The Manchester-based duo met in Paris in 2005 and returned home to begin shaping their distinctive sound rooted in their love for Soul. Perhaps their regional base has contributed to the duo's tendency to be overlooked, but their 2017 EP, The Story So Far, firmly put them on the map across the UK. Travel Light consolidates that position with an album that still hasn't quite got the recognition it deserves as one of 2018's best, but has gifted the group an impassioned fan base and sell-out tours.
Musically, Travel Light is blends jazz, hip hop, '90s R&B, Neo-Soul and even reggae with authentic, sincere lyricism. Daley and Kon's long-brewing love for making music is laid bare for the most eclectic, but refreshingly down-to-earth sound. It's so good, Complex did a track by track breakdown.
3. Jarreau Vandal
Anthology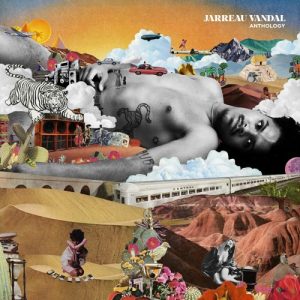 You might have heard of Jarreau Vandal for popular remixes of Rihanna, Dua Lipa, Diplo and MNEK. But on Anthology, the debut 'mixtape' from the producer / DJ, he sheds the perception shackles of a reputation as a 'SoundCloud DJ'. 
Jarreau Vandal has a long-brewed history with all things music – introduced to musical production by his grandfather who was and still is a  Dutch folk producer. The Netherlands born and bred producer channels this rich musical legacy and his years experimenting across genres to create a mixtape he intends to shed genre boundaries. Anthology has something for everyone – funk, R&B, hip hop, garage and grime. It's possibly the most multifarious album we've heard all year, but remains cohesive. Expertly employing features from some of R&B's finest emerging acts, including a dreamy intro from Kiah Victoria, Anthology is the plush musical car ride you need for summers to come.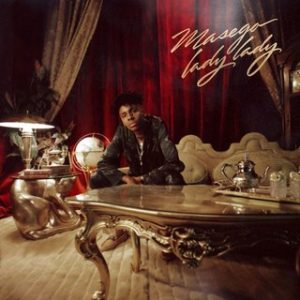 It feels like we've watched multi-instrumentalist, singer and rapper Masego grow up over the past 5 years or so. On Lady Lady, his first official album, the man presents a man mature, personally and musically, beyond his age. 
Laid out on what he's termed "trap house jazz" beats, an infectious cocktail of 1980's mellow R&B, jazz and tinges of futuristic Hip Hop Soul, Lady Lady is an exaltation of womanhood. More specifically, black womanhood and the women of his life and native Newport News, Virginia. Weaving between true and imagined storytelling, Masego meditates on the strength, power, wisdom and beauty of women. A standout is Old Age, where he muses specifically on a love of mature women.
On Lady Lady, Masego flexes his peerless versatility as a producer, instrumentalist, rapper and a singer, laying down his mark as a great of this next generation of artists.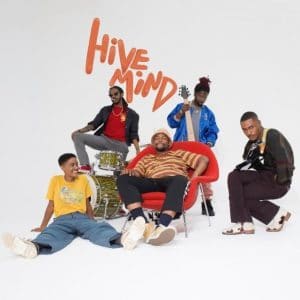 Finally, album numero uno. 
For many fans of R&B / Soul, The Internet have been a staple for the past couple of years, headlining 2017's Afropunk Festival. Their 2015 breakout, Ego Death, is somewhat of a cult favourite, with the group expounding a genre-shifting sound they termed 'trip hop', a Hip Hop infused Soul blend. But on album number 4, Hive Mind, the group graduate to their most sublimely sophisticated sound yet.
Hive Mind serves listeners the smoothest, but plushest production of mellowed out contemp R&B, delicately infused with funk, Motown melodies, Badu-esque Neo-Soul and jazz. It's as if their brief hiatus to focus on individual projects fine-tuned the collective to its finest brew yet.
Hive Mind is buttery, silky goodness for your soul and feet alike. The kind of tunes you feel your bones do a little shimmy to. The album deftly employs possibly The Internet's strongest weapon in its arsenal – lead singer Syd's voice. Syd's tender but elegantly smooth croon is the perfect furnish to match the production.
With non-gimmicky lyrical confidence and exquisite musicality, Hive Mind is a triumph for The Internet and for modern music.
Start With: Come Together