Lylo Gold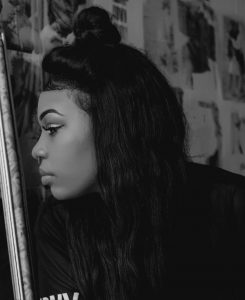 Lylo Gold was the obvious choice to headline our debut event for several reasons. Lylo took Soundcloud by storm with singles like the Emmavie-produced Don't Care, Show Me and Bedroom. Since then Lylo has been featured on The Fader, The MOBOs Ones to
Watch and AfroPunk. Her latest single, Over U received a BBC Introducing feature.
Lylo Gold is a singer that embodies the essence of contemporary R&B / Soul. She brings together pop, Soul and '90s R&B influences, with raw, quirky lyricism and lush contemporary production. A faultless, arresting performer, Lylo Gold is constantly on her rounds on the London live music scene. She is now gearing up for the release of her debut EP, Heartache & Wray, a long-guarded project 3 years in the making. It's set to be Lylo's high watermark moment. The official unveiling of this boundary-pushing vocalist's talents.
Mahalia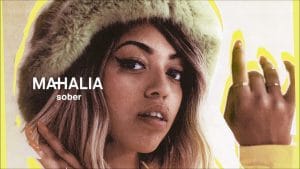 Mahalia's been around the block for a bit now. But 2017 saw the singer step into new levels. Making her rounds during festival season and then releasing some new tunes shortly after. But things really took off for Mahalia after the release of single, Sober. The smooth banger chronicles the end of a relationship, with refreshingly simple and relatable lyrical dexterity. Currently at 3.8m streams on Spotify alone, a COLORS studio session performance was met with viral success with 6m views and counting.
2018's brought Proud of Me, a percussion-led head nodder, featuring Little Simz. It's a strong start to the year that promises good things to come.
Steve Lacy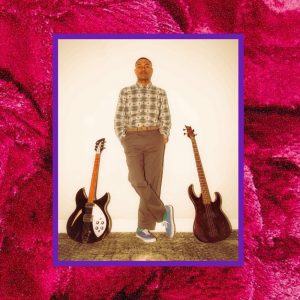 The world was introduced to Steve Lacy in 2015 when Lacy joined Odd Future spin off group, The Internet, for album Ego Death. Lacy is credited as an executive producer on the album. It was quite the start to a public musical career, earning the group acclaim and a Grammy nod.
In 2017's Steve Lacy's Demo, the singer/producer stepped out on his own, offering an appetite-whetter – a 13 minute set of 6 short vignettes. Nevertheless, the project was a stand-out and exquisitely achieves what it was probably meant to – showcase Lacy's ear for stunning production. The layers to the music on the demo is exceptional, fusing funk, classic old Soul, with a tinge of rock & roll, making for immediate earworms. It's incredible that it was apparently mostly created on an iPone. The only regret is that, at 1-2 minutes long, most of the songs end way too soon. What we do have though, is brilliant and we can't wait to hear more from the kid.
Jorja Smith
Jorja Smith is the soulful crooning 20 year-old that immediately made all kinds of waves for her coverage of police injustice in her debut single, Blue Lights. Blue Lights, featuring a Dizee Rascal sample, like all of Jorja's subsequent releases, showed a tender maturity and knack for social commentary far beyond her years. Subsequent singles have shown off her classical background, but the streetwise, old soul edge always comes through.
2016's Project 11 was a 5-track EP with ballads, earmarked by Smith's pained, jazz-inspired vocal delivery for which Smith has gathered Corinne Bailey Rae and Amy Winehouse comparisons. Jorja earned a coveted top 5 spot on the BBC's Sound of 2017shortlist. 2017 saw a collaboration with Drake for his More Life playlist and a bunch of hit singles. In January, she hit us with Let Me Down featuring Stormzy. All of this has been achieved with no record label backing. Here's to wishing for a debut album in 2018!
Jessie Reyez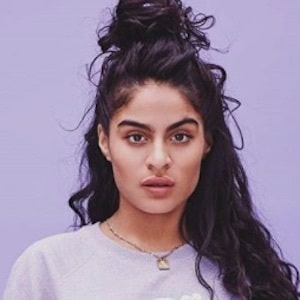 Singer-songwriter Jessie Reyez broke it big in 2017 with Figures, a break-up ballad she wrote at a songwriting camp with coaching from Priest, Charlie Puth and Pitbull. 32 million Spotify streams and a Billboard's Rhythmic Songs Top 40 feature later, Reyez is gearing up for the 2018 release of her debut LP and we can't wait.
The Colombian-Canadian singer is best known for her no-holds-barred, fire-spitting lyrical brand of R&B epitomised in Gatekeeper. Gatekeeper was inspired by a sexual harassment incident Reyez suffered at the hands of a powerful, as yet unnamed, producer. It was written before the dawning of the Me Too movement in April 2017, but is currently seeing a re-emergence. With lyrics like, "20 million dollars in the car/ girl tie your hair up if you wanna be a star… got gold on my d**k don't you wanna taste it", Reyez takes no prisoners. Jessie describes her music as 'violent soul music' and cites The Notorious B.I.G., Bob Marley and Quentin Tarantino as influences. Jessie joins the ranks of Kehlani, Sza and Rihanna in this wave of jarringly honest and bold female artistry.
KIRBY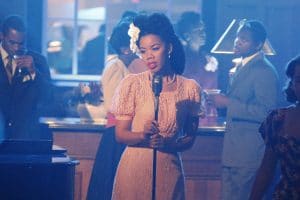 KIRBY is an artist and singer-songwriter from Southaven, Mississippi. An alumni of Berklee College of Music, KIRBY sparked a career in songwriting by writing a song a day on YouTube for 275 days. She was signed to Roc Nation on Day 302.
KIRBY is the pen behind hits like, Die With You by Beyoncé, Only One by Kanye West and Paul McCartney, FourFiveSeconds by Rihanna, Kanye West, and Paul McCartney, Break Your Heart Right Back by Ariana Grande.
KIRBY's definitely one to watch and her latest single, Vain, is a divine slice of gospel-infused blues. If you're longing for the old Soul sound with a contemporary tinge, KIRBY is your girl.
VanJess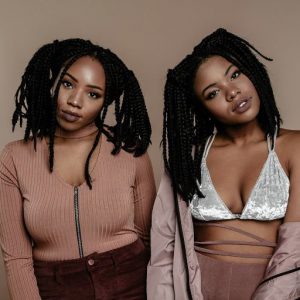 VanJess is a Nigerian-American singing and song-writing sister-duo that have wowed millions of YouTube viewers for years with their covers of several of R&B and Hip Hops biggest hits. The LA-based duo have recently focused on original music that fuses funky electronic, disco and R&B. Their 2017 singles, Through Enough and Touch The Floor (featuring Masego) have been lighting up dance floors worldwide and it feels like this might finally be the girls' moment.
Be sure to visit their YouTube channel for more of their originals and some of the best covers on the net. These two are true bebes of the 90s, channeling the best of that era with effortless hip.
Jacob Banks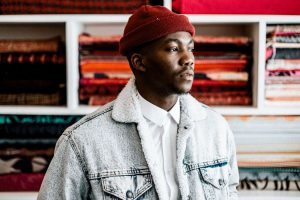 Powerhouse British vocalist, Jacob Banks has been described as having a voice that could "define a generation". The bluesy singer has cut his teeth singing poignant ballads with intensely emotive vocal delivery, culminating in his 2017 EP, The Bloy Who Cried Freedom. The EP delivered Unknown To You, the success of which has taken him on a worldwide tour that has earned stellar reviews. Watch out for the phenom that is Jacob Banks in 2018.
Sinead Harnett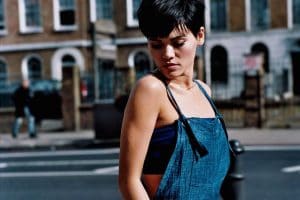 Sinead Harnett got her first break when grime mainstay, Wiley, selected her to feature on his song, Walk Away, after issuing an open Twitter request. Since then, she has featured on tracks with Disclosure and Rudimental, releasing her debut EP, N.O.W in 2014. Tracks from N.O.W, were named 'Track of the week' by both the BBC and the Huffington Post. Sinead's star has continued to rise. Her latest EP, Chapter One was a success across the streaming platforms, followed by a sell out UK tour. With 2 solid EPs to her name, Sinead is writing her name in the sands of contemporary R&B and we're excited for more to come.