2017 was a year when R&B continued to wax strong, delivering some of the year's best albums via Sza, Daniel Caesar, Jordan Rakei and Kelela. All of this alongside a slew of landmark EPs and singles from a number of emerging artists.
So now we're back with a list (and playlist) of 14 of these rising stars you need to be watching out for in 2018. We're predicting albums that will define and propel modern music forward. Last year, we predicted Sza and Daniel Caesar as ones to watch and now we bring you the vanguards of the new school for 2018. Don't miss the movement – step into the future down below.
H.E.R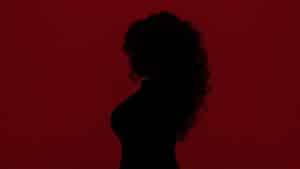 She probably no longer needs introduction, but H.E.R is the monicker for a singer signed to RCA Records, that currently maintains an anonymous identity. The identity mystery is the artist's attempt to keep the focus on her music (and likely also a clever bit of marketing). So far it's working – her first EP, H.E.R Vol 1, reached #1 on the iTunes R&B charts and her multiple 2017 releases have been streaming hits. H.E.R is one of contemporary R&B's finest, consistently delivering a slew of songs that dominates most R&B playlists.
H.E.R has already started 2018 strong with the release of My Song on January 2 and is hitting the road with a world tour. All signs point towards a debut full length album in 2018. And we can't wait! The singer's mellow, smooth contemporary R&B vibe and knack for an infectious hook keeps us asking for more. (Meanwhile, Genius.com believes they have solved the mystery behind H.E.R's identity).
Charlotte Day Wilson
Since releasing her debut EP, CDW, in 2016, Charlotte Day Wilson has been marked as one to watch. The Toronto native established herself as one of modern Soul's finest with her self-produced, self-written standout brand of somber, electronica-tinged R&B.
Wilson has continually made her mark with collaborations with Daniel Caesar and BadBadNotGood. In the back end of 2017, she released Doubt. 2018 brought Nothing New, a synthy, morose tale of recurring relationship issues where she again shows off her production chops. The phenomenon that is this singer / songwriter / producer seems set only to wax stronger. Stone Woman, Wilson's sophomore EP is set for release on February 23.
Ray BLK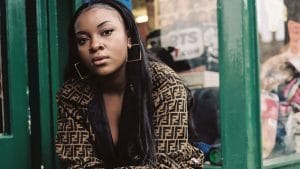 Ray BLK's star steadily rose through the months of 2016, culminating in the singer's crowning at the top of the BBC Sound of 2017 list, putting her in the ranks of Adele and Sam Smith – previous winners of the accolade that aims to predict the year's most successful musical acts. She is, however, unique in that she was the first unsigned artist to win the title.
BLK (Building Living Knowing – Ray's three main values), is a British-Nigerian raised in Catford, South London. She has been termed the 'British Lauryn Hill' for her straight-talking, lyrical brand of neo-Soul, with a distinct hip hop / grime-inspired edge. The singer asserts that "her primary focus are lyrics while vocals are secondary", but sings with a distinct zesty croon that stands her out vocally. In October 2016, BLK released a mini-album, Durt, an appetite-wetter packed full of bangers, with features from Stormzy, SG Lewis and Wretch 32. In 2017, she followed with a smattering of hit singles as she toured the country and featured on the stages of every major music festival. While on the road, she's constantly teased new music and started off 2018 with a record deal announcement with Island records. The stage is set. Ray BLK has waited patiently for her moment and 2018 is set to be that year. Keep your eyes peeled for that debut full length album.
Rukhsana Merrise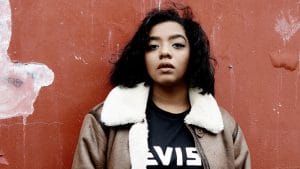 Rukhsana Merrise is a London gem kinda hidden in plain sight. Since the release of her 2015 EP, September Songs, Merrise has gathered critical acclaim for both her heartfelt lyricism on records and stage presence. She's a hot ticket on the UK live music scene, having toured with Rag'N'Bone Man, Jack Garratt, Laura Mvula and even snagging a spot on the Glasto line-up.
Rukhsana is a proud West Londoner, that describes her music as "a mixture of some of my musical influences from, Singer-songwriter and folk music to Soul and Hip hop". Merisse has managed to turn her unique mesh of indie-Soul to streaming and touring hits. She is now hoping to turn all her successes and millions of Soundcloud and Spotify plays to debut album success in 2018.
Played my album to my Gran today…

She said it's beautifully honest!

I'm hopeful

(Now we're watching The Chase)

— Rukhsana Merrise (@RukhsanaMerrise) February 8, 2018
Ella Mai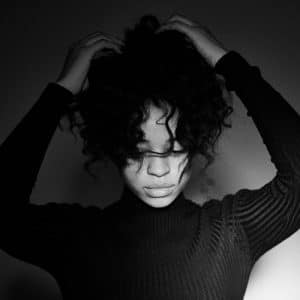 Ella Mai is a London born and bred singer-songwriter, now signed to DJ Mustard's 10 Summers label imprint. Ella makes deliciously forthright songs about love, relationships and break-ups, fuelled by the production powerhouse that is DJ Mustard. Her music has that breezy, bouncing contemporary, distinctly Cali sound Mustard is known for. But Ella mixes it up with an alt-Soul London edge and interludes featuring her South London accent. Her latest single, Naked, a luscious slice of guitar-led contemporary R&B was a strong contender for 2017 R&B song of the year.