On a (almost too) warm July Saturday afternoon, The Blues Project hosted our launch live music event at the Brixton Pound Cafe. Our vision was to create an immersive experience where music fans could truly engage with some of London's best up and comers in relaxed, intimate settings.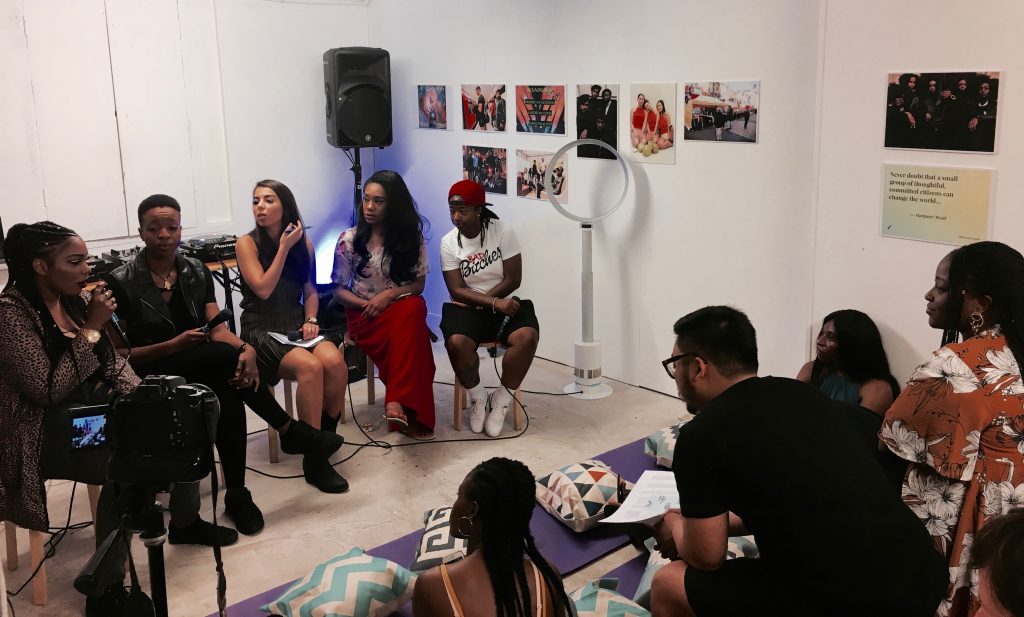 What we got, and the feedback from many of you, exceeded anything we could've set out to achieve. Hosted by the BBC Radio's Olivia Demetriades, OPEN MUSIC was a sell-out chilled out afternoon, that turned into the beginning of a supportive network between artistes and fans. In this intimate atmosphere, the artistes were surprisingly open and honest about the ups and downs of being women in music.
But they also got to show us why they are some of the best at what they do. Naomi Mbelu, the radio personality known as The Diva, gave an inside look at life behind the mic.
The Fader's earmarked Best New R&B of 2017 singer, Lylo Gold sat down with Olivia for a hilarious interview on everything from annoying producers to  looking for less risque songwriting topics to her perfectionism that's meant her debut EP has now been 5 years in the making.
Wondergirl producer, Emmavie, fresh off  tour with Smino and about to hit the road with Masego, created some new beats right before our eyes hitting the decks for a production demo. While, Pulse 88 Radio DJ, Carmen London, showed off just how tough DJing is with a mini-DJing workshop.
Finally, our headliner, Lylo Gold held fort on the mic for a dreamy set of her streaming hits, Show Me, Don't Care and Starry Night, as well as, unreleased tracks from her upcoming EP. It was a faultless end to a lush afternoon.
Check out a clip from Lylo Gold's headline performance above, her interview below and highlights from the afternoon below.
Don't be a square and miss out on the next one. We just might chose to turn up this time. Get updates on our upcoming event series on Facebook, Twitter and Instagram pages.