8. Sampha – Process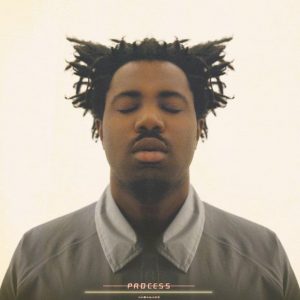 Having collaborated with the likes of Drake, Solange, Kanye and Frank Ocean, as well as having seen commercial success in his own right, Sampha Sisay really needs no introduction. The Morden-raised singer is known for injecting powerful, tranquil intensity on his features. And on his own, he has crafted his own brand of morose, deeply emotional electro-Soul that is canonised on his long-awaited debut LP, Process.
Process  is notable not just for Sampha's powerfully mellow electronic Soul music, but also for the manner in which it digs deep to the depths of the experiences that shaped Sampha's life. Sampha the man is somewhat of an enigma, unveiling himself only through his music. On Process, the apparent despair is Sampha mourning the loss of both his parents, following his mother passing on from cancer in 2015. Sampha sings of his lonliness, his fear of going the distance by himself, his distance from surviving family and longing for his mother. Sampha's open vulnerability even as a black male is not only refreshing, but necessary. Process may be shorter than we would've wanted from a Sampha debut album and at times is a bit abstract for the average listener, but is unmatched in its moments of brilliance.
Start With: Blood On Me
7. Ibeyi – Ash
Ibeyi, the musical duo composed of French-Cuban twin sisters,  Lisa-Kaindé and Naomi Diaz, was first introduced to most of us when they were featured several times in Beyonce's Lemonade visual album. But Beyonce's fandom for the group reaches far back beyond Lemonade. She'd already paid a number of nods to the group and when she announced her monumental 2015 Vogue September issue in an Instagram clip, Ibeyi's Riverwas featured as the background music for her moment.
You only need to play the first few minutes of Ash to understand why these two have taken Queen Bey's heart. Ash doubles down on the unique fusion of Soul, Hip Hop with a pop flair, rooted in the Afro-Cuban drum sound that they introduced on their self-titled debut. The twins are proud of their Afro-Cuban heritage – a culture that owes much to the Nigerian Yoruba tribe from whom many Afro-Cubans originated. (Ibeji is, in fact, the Yoruba word for twins).
Ash charts new territory for the twins, as they take a stand against oppression, speaking a message of resilience, resistance and hope to those that face systematic oppression. No track speaks this message louder than Deathless – "Whatever happens, Whatever happens… We are deathless". Ash delivers this message through several energetically catchy, rhythmic songs, with strong melodies and thumping Yoruba percussion. It's a rousing listen from start to finish.
Start With: Deathless
6. Kehlani – SweetSexySavage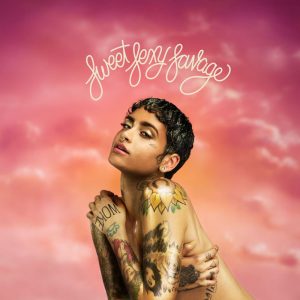 It's been a long road for Kehlani getting to the release of her debut full-length album. Since she got her first shot in the limelight at 16 as the vocalist in group, Poplyfe, placing 4th on America's Got Talent in 2011, she's battled homelessness, depression, a suicide attempt and the perennial struggle of striving for success in an industry where 'urban' artists are sidelined. But Kehlani took all that fight and turned it into a refreshingly honest, but catchy hit-packed album, SweetSexySavage.
SweetSexySavage shows off Kehlani's song-writing chops. On tracks like, CRZY, I'm Not Used To It and Piece of Mind,  she sings uniquely openly about the difficulties she's faced and the strides she's made towards fulfillment in a conversational, story-telling manner more common in rap than R&B. But the album sonics, lean heavily on Kehlani's classic R&B upbringing, with several interpolations of songs by Akon, Sasha, New Edition and two Aaliyah covers. SweetSexySavage takes the listener on a journey through the sound of '90's R&B's greatest hits, sometimes literally and other times drawing inspiration from the style of the era.  A fun, up-tempo leaning album, with songs made for chart-topping potential, but managing to maintain artistic integrity.
Start with: Undercover
5. Miguel – War and Leisure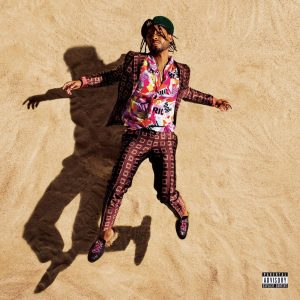 It feels like it's been a long time since we got an album from Miguel, but it's really only been 2 years since the release of his sophomore release, Wildheart. That's probably because so much has changed in the landscape of current political and cultural affairs. It feels like on War and Leisure, Miguel is figuring out the space that he should occupy as an entertainer in all of this. As a man of mixed African-American and Mexican heritage, Miguel has reason to be particularly concerned at recent events. And he's has come back with an album that is relevant for the times.
On War and Leisure, Miguel explores and hints on the political tensions of the present, but avoids making overt political statements. Now comes closest to doing so, but is more lamentation than a brazen call to action. For the most part, Miguel sticks to singing about what he's done best – sex. Except that on War and Leisure, he brings a maturity to his songwriting, setting eroticism against the current political backdrop.
Most importantly, War and Leisure, is a new and welcome sonic venture for Miguel. Stepping away from psychedelic funk and moving towards more free-spirited guitar work. Miguel dabbles more with rock and roll, offering several moments where he proves why he's earned the Prince comparisons. At 12 tracks long, Miguel opts for a quickfire dose, packed with some of the year's best RnB.
Start With: Banana Clip
4. Jhene Aiko – Trip
When fans least expected it, Jhene Aiko released her sophomore solo album, Trip, a powerful concept album on the highs and lows of self-medicating pain. The album is part of a larger project Jhene refers to as M.A.P. – a collection of an accompanying movie, album and an as yet unreleased poetry book.
At 22 tracks and 90 minutes long, Trip is a bit of a 'trip' (sorry, just had to) to digest. Apart from the length, the album stays in the low tempo, airy, psychedelic feel Jhene has mastered so well. But it feels like this length and sometimes monotone feel is needed to fully bring home Aiko's concept. Trip starts off with LSD, a track that feels more like an interlude and introduces Jhene's journey with drugs. It progresses into the highs of a drug trip on tracks like OLLA, Newer Balance and When We Love, 'peaking' at hallucinogenic levels on tracks like Overstimulated. The low of the trip then emerges on Bad Trip and Oblivion. 
But while used as the concept mataphor for the album, Trip speaks to far deeper issues than drug use. Grappling with 2012 death of her brother, Miyagi, Jhene dealt with her grief by attempting to self-medicate away her pain. Trip is a very candid exploration of the different ways over the years, Jhene battled her grief – sometimes with drugs, other times with sex, relationships and even isolation. It speaks to the way we can all be prone to addiction in the face of trauma. But it also ends on a message of hope – through tracks like the stunning duet with her daughter, Sing To Me, and the Brandy-assisted Ascension, where we see her find joy in the love of those still here.
Trip may not be the album you love track-for-track, back-to-back. Some reviews have even described it as the perfect background album. But Jhene Aiko has never chased hits, instead using music as an outlet for her emotions and creating beautiful moments in the process. In its moments of brilliance, Trip proves itself one of 2017's best RnB offerings, with several songs fitting in this categorisation of brilliance. Where it drifts away from brilliance, it tells a powerful story, delivered with incredibly vivid, deeply personal song-writing. Listen in a tranquil or reflective moment and fall in love.
Start With: When We Love
3. Jordan Rakei – Wallflower
Last year, we listed Jordan Rakei's Cloak as one of 2016's most underrated albums and the singer has returned with his sophomore album, Wallflower. Wallflower is an even bolder collection of sublime modern jazz cuts.
From the opener, Eye to Eye , a 2-part jazzy earworm where Rakei showcases one of the album's best tools – a catchy refrain with electronic-tinged harmonies. To the standout single, Sorceress, Rakei proves he has carved his own unique lane of  jazz-inspired electro-infused Soul music. The Brisbane-born Londoner, has been creating exceptionally good music since his move to the English shores, taking inspiration from fresh cultural scenery and new producer collaborators. Opting for unconventional arrangements and unpredictable progressions, Rakei successfully creates a celestial aural journey for listeners.
Start With: Sorceress
2. Kelela – Take Me Apart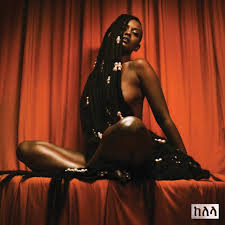 Kelela's Take Me Apart offers a form of electro-Soul that is perhaps on the other end of the spectrum. On Take Me Apart, Kelela brings together the best of electronic music and '90s RnB. On the more up-tempo tracks like Blue Light and Take Me Apart, there is a flourish of pop, creating the kind of electro-Soul that you could hear on the dance floors of EDM clubs. In its tender moments like on Turn to Dust and Better, Kelela uses electronic synths, effects and production to underscore rich '90's-reminiscent harmonies. Take Me Apart has an uncanny ability to pay homage to the sounds of Soul music whilst simultaneously sounding futuristic and at times, inter-galactic.
Subject matter-wise, Kelela opts for the softer topic of dealing with a break-up and discovering new love. For those familiar with Kelela's social media, the dearth of political content may be surprising as she's often outspoken, radical even. But as she's explained in interviews, she has come to a place of self-love and acceptance in spite of Trump-America and is able to find a form of escapism in music. Read her hilarious, albeit somewhat awkward Noisey interview for a sense of the passionate woman Kelela is.
While Take Me Apart may initially come across as somewhat off-kilter for the conventional music fan, it is packed with pop-friendly bangers that do not compromise artistic integrity. But it is on the down-tempo moments that it is most strikingly impactful.
Start With: Blue Light
1. Daniel Caesar – Freudian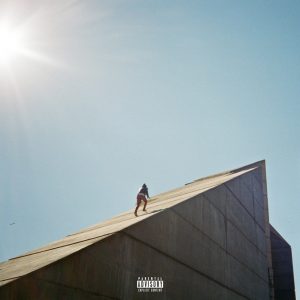 Daniel Caesar's career has been on an upward trajectory, for a while now. The singer has caught attention in high musical places from very early on for his church-inspired bare Soul sound – a marked differentiator on the Toronto R&B music scene known for in many ways pioneering the alternative Soul sound. Over a year ago, we even featured him on our playlist of Canadian R&B singers to watch . And he's seen many an extended music magazine feature. All that to say, expectations were high for the release of Caesar's debut album. And the man delivered, putting forward a strong contender for album of the year.
Freudian chronicles the ups and downs of the relationship between two young lovers with a refreshing bluntness. It steps away from the rose-tainted lens on love but also avoids treating the end of a relationship without nuance. From marvelling at landing a girl out of his league on Get You to cutting her Loose and venting about how he should've "left a long time ago" on Neu Roses (Transgressor's Song). The lyricism on Freudian is notably mature for Caesar's 22 years and is reminiscent in its more bluntly sincere moments of the Frank Ocean school of songwriting, with Caesar not shying away from expletives to bring emotion home.
But Freudian is a standout for its sound. Freudian is upfront about its sonic influences. Stepping far away from the alternative and 'trappy' forms  of R&B Toronto is known for, Daniel Caesar looks to his church roots for inspiration. Freudian is steeped in the rich choir harmonies and organ arrangements of gospel music. On We Fall Down and Hold Me Down, he goes as far as sampling familiar gospel songs from Kirk Franklin and Kyle David Matthews. R&B / Soul music has always owed much of its sound to the church. On Freudian, Caesar makes the interpolations between these genres explicit, using elements typically reserved for the spiritual to enhance the secular. The best illustration of this may be the gospel-infused rendition of '90s boy band favourite harmonising technique, the 'Nayhoo' on Neu Roses.
One of Freudian's other well-employed weapons is its  collaborations. 9 of the 10 tracks have either a named feature (from some of contemporary R&B's most exciting up and comers – Kali Uchis, H.E.R., Syd and fellow Canadian Charlotte Day Wilson) or an unnamed feature from the CaDaRo Tribe choir. The features help achieve the gospel infusion and lend to supremely effective story-telling, complementing Caesar's alto-ranged vocals perfectly.
Altogether, it all makes for a euphoric listening experience. One of those albums you put on and immediately recognise as the stuff good music is made of. We debated the positioning of a lot of the albums on this list, but to us, Freudian was the clear number 1. A stunning collection of music from start to finish.
Start With:  We Find Love