2017 feels like it's been the longest year. In a year, it feels like the planes of our existence have shifted. From #MeToo to 'alternative facts', 'fake news' and the somewhat meteoric rise to 'mainstream' success of Cardi B, it feels like very little has remained as we knew it.
Soul music and R&B has been no different. 2017 has seen some new acts establish themselves in ways that no one could've predicted. When we named Sza as one to watch at the start of the year, we have to be honest that we couldn't have imagined her debut album would have the impact it did. It was clear she was something special and that CTRL would artistically be a contemporary R&B mainstay, but CTRL was also a commercial success, certified gold and earning Sza 5 Grammy nods. But in truth, we'd almost have expected it to be featured on the list we're about to launch into below.
Truth is too much great music is sidelined to niches that mean most never hear it. With R&B and other soul-inspired music genres, that story is well told and too often the case. That's why we've committed to bringing you this list year on year. So without further ado, our list of 2017's most underrated albums – the albums you probably haven't listened to but need to be spinning this holiday season.
14. Steve Lacy's Demo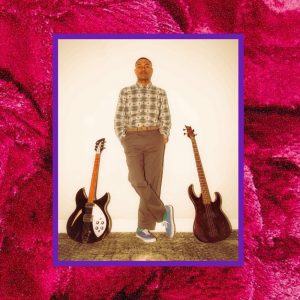 Starting off with a non-album or even barely an EP, Steve Lacy's Demo is the debut solo project by The Internet producer, Steve Lacy. Lacy joined the Odd Future spin off group prior to it's 2015 album Ego Death, for which he is credited as an executive producer. This was Lacy's intro to the industry and it was quite the start, earning the group acclaim and a Grammy nod.
On Steve Lacy's Demo, the singer/producer steps out on his own, offering an appetite-whetter – a 13 minute set of 6 short vignettes. Nevertheless, the project is a stand-out and exquisitely achieves what it was probably meant to – showcase Lacy's ear for stunning production. The layers to the music on the demo is exceptional, fusing funk, classic old Soul, with a tinge of rock & roll, making for immediate earworms. It's incredible that it was apparently mostly created on an iPone. The only regret  is that, at 1-2 minutes long, most of the songs end way too soon, unable to fully explore their base concepts. What we do have though, is brilliant and we can't wait to hear more from the kid.
Start With: Looks
13. Ella Mai – Ready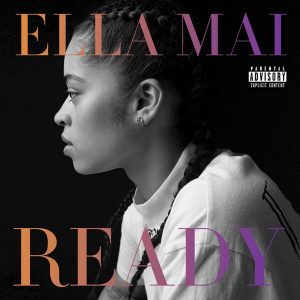 Londoner, Ella Mai has been on quite the ride since signing with DJ Mustard about a year ago. A couple of singles, debut EP and tour with Kehlani later, Ella has followed up with a second EP, Ready. Ready features six Mustard-produced R&B bangers chronichling the highs and lows of a turbulent relationship that ultimately doesn't work out. Ready is a reminder of Ella's impressive vocals and a marker of her ability to create R&B club smashes.
Start With: Breakfast in Bed
12. Syd – Fin
Sydney Bennett's solo debut album, Fin, pushes new boundaries for R&B and opts for down-tempo relative minimalism. Better known as Syd, Bennett was first known as a producer in Odd Future, and then as lead vocalist of The Internet. The Internet received notable acclaim and a Grammy nod for 2015's Ego Death,which featured what the group termed, 'trip hop', a subtle blend of Hiphop, R&B and Soul.
Syd brings a reinvigorated, even more subtle version, injected with a healthy dose of sensuality on Fin. Fin's sound oozes through speakers. It's low-key with several layers and probably takes a few listens to fully appreciate. It blends classic R&B / Soul and funk with a flourish of hip hop-infused production to produce a sumptuously mellow sound that many would class 'alternative R&B / Soul'.
And like her fellow Odd Future alum, Frank Ocean, Syd is subtle but confident in the expression of her queerness.  On Fin, she makes occasional, casual but pointed references to female love interests. Fin presents a Syd sounds uniquely comfortable with her persona for someone of her age, comfortable even with admitting her insecurities. It may require some investment to appreciate, but an investment that will probably be reflected on as worthwhile.
Start With: Over
11. Denai Moore – We Used To Bloom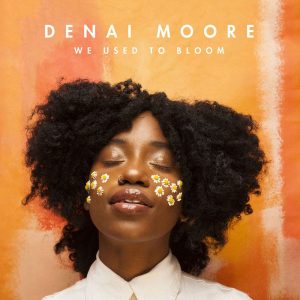 Denai Moore's We Used to Bloom, is a vulnerable, but powerful exploration of  her personal struggles and triumphs set over lush instrumentals. As Moore explores anxiety, emotional unavailability and socio-political themes concerning wealth and altriusm, she almost juxtaposes the lyrical content with rich production and harmonies with an upbeat sheen. Throughout Moore's voice carries a piercing sincerity that underscores the downbeat tone of the subject matter.
We Used To Bloom executes taking on its topics with delicately beautiful song-writing and equally beautiful sounds. Listen for a sound that feels rooted in Soul, but manages to also feel like genreless good music.
10. H.E.R. – The B Sides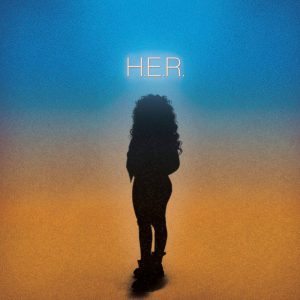 Not strictly an album but we had to put you on to this one. We featured mystery singer H.E.R. on our list of the singers to watch this in 2017 and true to our prediction, the singer has released a slew of great music over the past year.
H.E.R. is proof that you can still do contemporary R&B and be boundary-pushing and whipping up the excitement of fans worldwide. H.E.R.'s latest release, The B Sides is an extension of E.P,  H.E.R Volume 2. It's a 6-track package of mostly mid-tempo head-bumping R&B goodness. It also includes H.E.R.'s tenderly transcendent Daniel Caesar collaboration, Best Part.
Start With: Rather Be
9. Moses Sumney – Aromanticism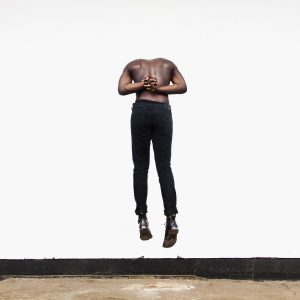 While some of the other albums on our list innovate on traditional R&B and Soul music sounds (and sounds traditionally associated with the genre), Moses Sumney's Aromanticism appears to look more to melancholy electronica for its sonic influences. Think the sort of sound you associate with James Blake.  Still, Aromanticism offers a fresh perspective on electro-Soul, borrowing elements of neo-Soul, Contemporary Soul, Jazz and even Hip Hop, but melding these sounds into the morose underbelly of the album.
Aromanticism is the inability or unwillingness to love or feel romantic feelings for others. Sumney explores this theme consistently throughout the album, departing markedly from the warmer themes of love and heartbreak often explored in Soul music. On Quarrel, he rejects the label of being a lover. On Lonely World, he is content with solitude ("And the void speaks to you /
In ways nobody speaks to you").  Aromanticism rejects notions of (romantic) love the world socialises us into.
All of this is wrapped up in a sound that is cosmic and out of this world. Sumney matches the other-worldly theme, with the sound, creating a truly outstanding listening experience.  The safety warning would be that Aromanticism features some very abstract moments. It is sparse on conventional melodies and song structures, opting for unpredictable transitions and refrains. But for the braver, more broad-minded listener, it may well be the album of the year. Plus, it features some stunning vocal flexing and acrobatics from Mr Sumney  that is not to be missed.
Start With: Quarrel