We've survived the first quarter of 2017 and while we haven't quite seen the album extravaganza we had at this point in 2016, the 2017 albums have held their own. 2017's best albums and EPs have kept us moving and sometimes in our feelings as good music  should. So we've rounded-up the best offerings from R&B / Soul singers this side of 2017, so in no particular order…
Steve Lacy's Demo – a taste of dazzling soulful goodness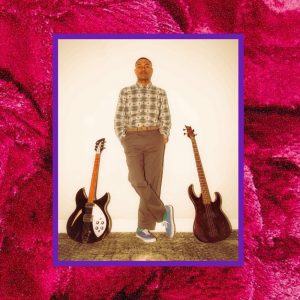 Starting off with a non-album or even barely an EP, Steve Lacy's Demo is the debut solo project by The Internet producer, Steve Lacy. Lacy joined the Odd Future spin off group prior to it's 2015 album Ego Death, for which he is credited as an executive producer. This was Lacy's intro to the industry and it was quite the start, earning the group acclaim and a Grammy nod.
On Steve Lacy's Demo, the singer/producer steps out on his own, offering an appetite-whetter – a 13 minute set of 6 short vignettes. Nevertheless, the project is a stand-out and exquisitely achieves what it was probably meant to – showcase Lacy's ear for stunning production. The layers to the music on the demo is exceptional, fusing funk, classic old Soul, with a tinge of rock & roll, making for immediate earworms. It's incredible that it was apparently mostly created on an iPone. The only regret  is that, at 1-2 minutes long, most of the songs end way too soon, unable to fully explore their base concepts. What we do have though, is brilliant and we can't wait to hear more from the kid.
Start With: Looks
Kehlani's 'SweetSexySavage' – a gift to the nostalgic '90s R&B fan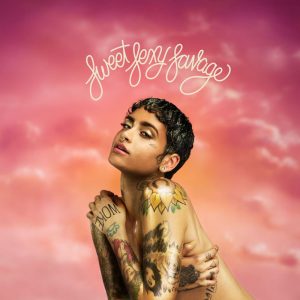 It's been a long road for Kehlani getting to the release of her debut full-length album. Since she got her first shot in the limelight at 16 as the vocalist in group, Poplyfe, placing 4th on America's Got Talent in 2011, she's battled homelessness, depression, a suicide attempt and the perennial struggle of striving for success in an industry where 'urban' artists are sidelined. But Kehlani took all that fight and turned it into a refreshingly honest, but catchy hit-packed album, SweetSexySavage.
SweetSexySavage shows off Kehlani's song-writing chops. On tracks like, CRZY, I'm Not Used To It and Piece of Mind,  she sings uniquely openly about the difficulties she's faced and the strides she's made towards fulfillment in a conversational, story-telling manner more common in rap than R&B. But the album sonics, lean heavily on Kehlani's classic R&B upbringing, with several interpolations of songs by Akon, Sasha, New Edition and two Aaliyah covers. SweetSexySavage takes the listener on a journey through the sound of '90's R&B's greatest hits, sometimes literally and other times drawing inspiration from the style of the era.  A fun, up-tempo leaning album, with songs made for chart-topping potential, but managing to maintain artistic integrity.
Start with: Undercover
Syd's 'Fin' – leading R&B down unfamiliar waters
As if in direct inversion of SweetSexySavage, Sydney Bennett's solo debut album, Fin, pushes new boundaries for R&B and opts for down-tempo relative minimalism. Better known as Syd, Bennett was first known as a producer in Odd Future, and then as lead vocalist of The Internet. The Internet received notable acclaim and a Grammy nod for 2015's Ego Death,which featured what the group termed, 'trip hop', a subtle blend of Hiphop, R&B and Soul.
Syd brings a reinvigorated, even more subtle version, injected with a healthy dose of sensuality on Fin. Fin's sound oozes through speakers. It's low-key with several layers and probably takes a few listens to fully appreciate. It blends classic R&B / Soul and funk with a flourish of hip hop-infused production to produce a sumptuously mellow sound that many would class 'alternative R&B / Soul'.
And like her fellow Odd Future alum, Frank Ocean, Syd is subtle but confident in the expression of her queerness.  On Fin, she makes occasional, casual but pointed references to female love interests. Fin presents a Syd sounds uniquely comfortable with her persona for someone of her age, comfortable even with admitting her insecurities. It may require some investment to appreciate, but an investment that will probably be reflected on as worthwhile.
Start With: Over