There's been several a meme of the seemingly car crash year that was 2016. But while the world appeared to be caving in around us, music was our trusty friend getting us through the hard times. 2016 saw an avalanche of incredibly iconic, sometimes even revolutionary, musical works. In 2016, music wasn't just to be heard, it spoke to the soul, emboldened movements and provided solace in hard times.
We had some of the most interesting albums to date from some of the biggest names in the game – Beyonce, Kanye, Drake, Rihanna – with these artists redefining their sounds and the substance of their music. Some lesser established acts, e.g. Solange and Chance the Rapper, released damn near canonising albums. But for us, the real MVPs are the new artists and up-and-comers that released incredible albums in 2016 and didn't get either the radio play / commercial success and / or the critical acclaim they deserve for the album. So we've put together our list of the 18 most underrated albums of 2016 in honour of the moment in music and culture each of these artists created with their 2016 album (and even albums in some cases).
18. PJ – Rare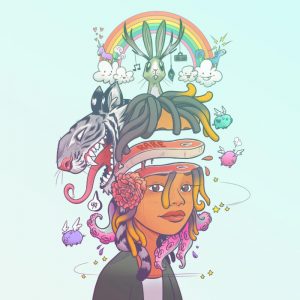 First off on our list of the most underrated albums of 2016 is Rare by PJ. Paris Jones, aka PJ, is an accomplished singer-songwriter whose earned credits for collaborations with Wiz Khalifa, Chris Brown, Meek Mill and others. In July 2016, the Atlantic Records signee, released her first full-length studio album, Rare. 
Rare is a unique set of odes to individuality and personal ambition. It is also unique in the cohesiveness of its messaging – every track feeds into the theme of individuality and marching to the beat of one's own drum, building a story from start to finish with the help of animated interludes. Sonically, Rare is also a stand-out. It's the kind of music that should be getting reams of airplay, particularly for some of its single-worthy tracks. The beats combine contemporary R&B  and hip hop beats with some electronic tinges at points. A fun, but poignant listen.
Start with: Gangster
17. Yuna – Chapters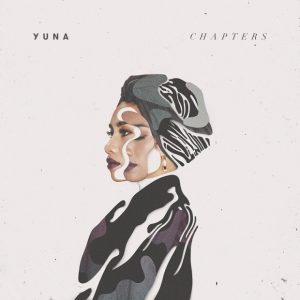 Anticipation from both fans and critics for Chapters, Yuna's third studio album was high. The Malaysian singer showed a new side back in February when she released 'Places to go' the first single off her then up-coming album, 'Chapters' . The single veered from the indie pop and folk fusion sound she'd come to be associated with. Yuna followed up her first big 'cross-over' step into the good side (i.e. R&B / Soul) with 'Crush', the Billboard top 20 charting jam with a coveted Usher feature.
Chapters met all those high expectations. The album epitomises the ongoing rebirth of the 90's R&B sound we see in music today, paying a contemporarily-relevant homage to that time. Yuna has been said to channel the sounds of Aaliyah and Sade in Chapters. The album goes for understated, smooth productions with relaxing, floaty melodies. It's an easy, but great listen the whole way through.
Start With: Crush
16. PartyNextDoor – PartyNextDoor (P3)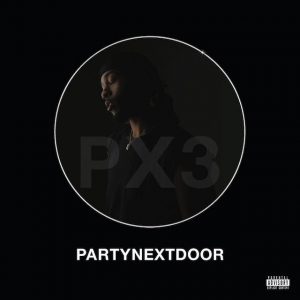 Coming off the success of Drake and Rihanna's Work, a song written by PND himself, anticipation was high for his sophomore album, PartyNextDoor 3 (P3). Over the years, PartyNextDoor has continually experimented with and  refined his sound, both in his own music and via song-writing opportunities for others. PartyNextDoor3 is the product of this process of growth and experimentation. Lyrically and sonically, P3  showcases a more confident PartyNextDoor. He sticks to his favourite topics of troubled relationships, infidelity in love and sexual intimacy, but is less braggy on P3, showing more thoughtful introspection on songs like Only You and Joy, while showing a sense of self-assuredness.
The album bounces between several genre influences for its sound – Only You and Not Nice feature strong reggae and dancehall influences; Joy is soulful and acoustic; and songs like the opener High Hopes and Brown Skin are more contemporary R&B. The songs in the latter category range from some with hip hop, almost trappy beats, to the kind of dark room music The Weeknd became popular for. A great listen for the true R&B fan.
Start With: Not Nice
15. Jordan Rakei – Cloak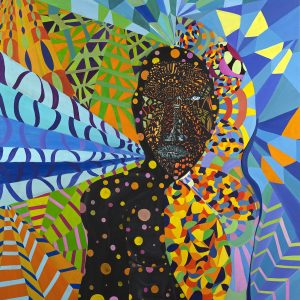 Jordan Rakei is a Brisbane-born, London-dwelling Soul singer/writer/producer, probably best known for collaborations with Disclosure and Sam Smith. After several acclaimed single and E.P. releases, Rakei dropped his debut album in June. Jordan delivers rich, jazz and hip hop infused Soul music. Cloak, as a body of work, is an album for the true Soul music lover, with several moments poignant for various reasons. Sometimes it's the quieter music, the lyrical depth and other times it's the nostalgia for a sound we don't hear in a lot of music today.
But there are also moments for the more casual music fan. Jordan's producer background stands out clearly, as the music behind his melodies are very richly overlaid, with a range of influences – from jazz, hip hop, blues, through to electronic music. The melodies are regularly peppered with rich, multi-part harmonies that lift the album's sonics.
Start With: Talk to Me
14. JMSN – It Is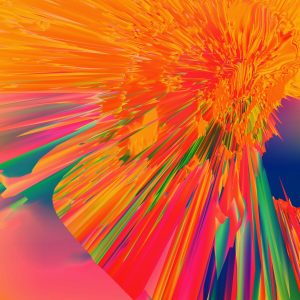 After months of promotion, with singles including Cruel Intentions, and Hypnotised, singer-songwriter and producer, JMSN (real name Christian Berishaj), released a 12-track L.P. in May 2016 that is pure Soul. Taking inspiration from the 90s Neo-Soul legends, like D'Angelo and Maxwell (but contemporarised for 2016). While staying true to that soulful sound the whole album, JMSN still manages to show breadth, from jazzy, funky vibes in songs like Funk outta here to reggae-tinged Hynotised to smooth Soul in Most of all.
Start With: Power